Switch to horror
Published: 15 October 2022
Reporter: David Upton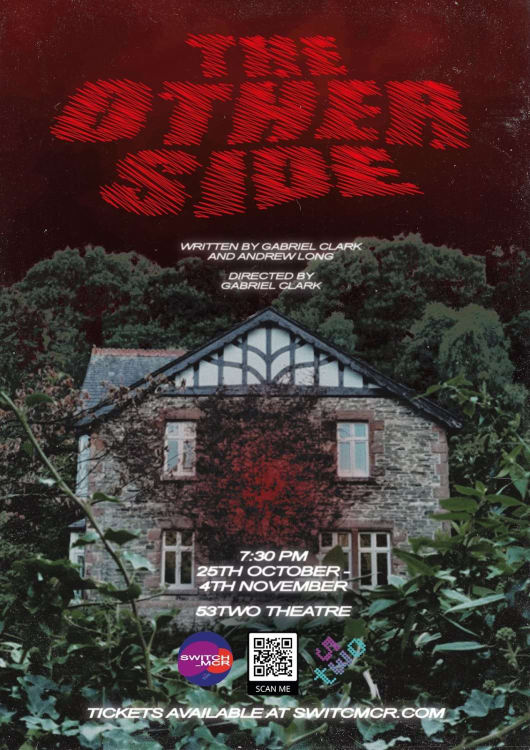 Switch_MCR's new horror play, The Other Side, makes its première at Manchester 53two's theatre under the arches, October 26–November 4.
When Claire's mother dies unexpectedly, she finds herself moving back into her childhood home with her fiancé. As the past comes back to haunt them, she and her husband-to-be must confront their future together.
Switch_MCR is a Manchester-based theatre company founded in 2018 by Royal Exchange Young Company graduates.