Taking RIZE out of identity politics
Published: 13 February 2023
Reporter: David Upton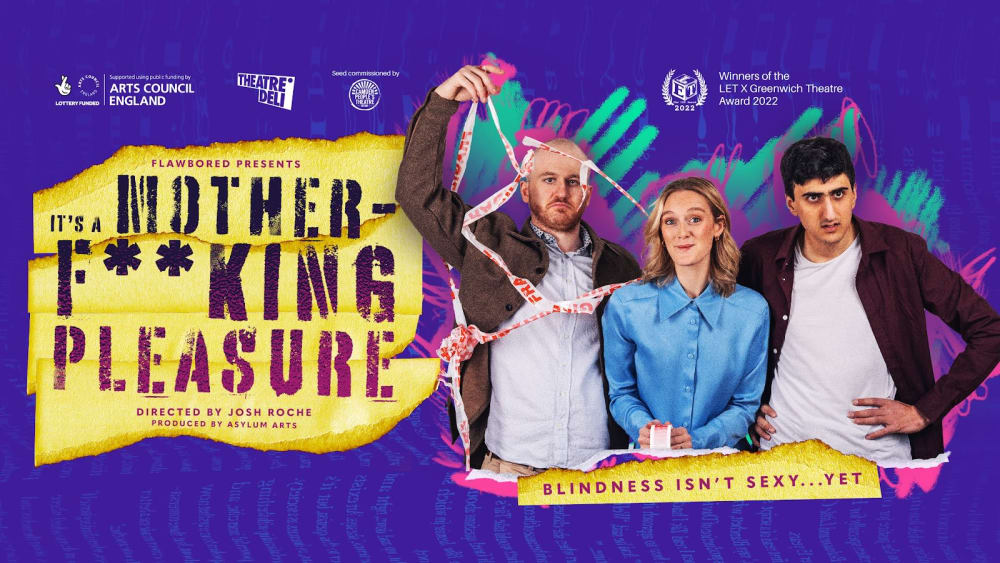 It's a Motherf**king Pleasure is a lampooning of corporate identity politics from disabled-led theatre company FlawBored.
It's a satire of the monetisation of identity politics set within mega-agency RIZE.
Blind, jaded PR talent manager Tim (Samuel Brewer) sets out to make blind, ambitious celebrity wannabe Ross (Aarian Mehrabani) a superstar, whilst also navigating the in-house workshops organised by a well intentioned HR manager Helen Richardson (Chloe Palmer).
It examines ableism and the fetishisation of identity through the experiences of disabled people.
It's at Vault Festival, Leake Street, London, February 21–26.