Teechers for 21st century
Published: 4 March 2023
Reporter: David Upton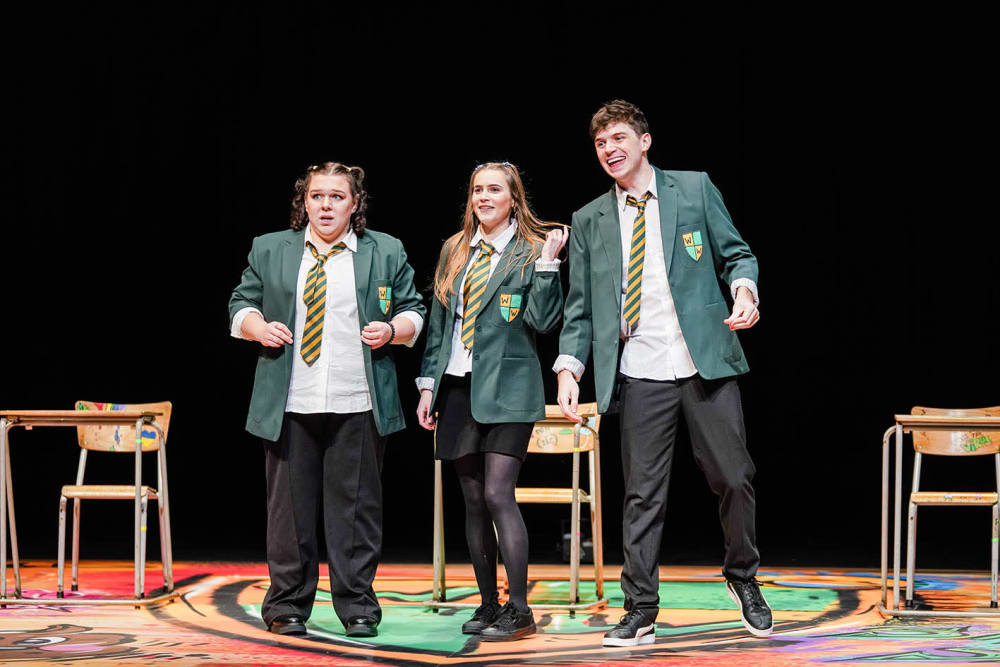 Teechers Leavers '22 brings to life an array of terrifying teachers and hopeless pupils through the eyes of Salty, Gail and Hobby at Sale's Waterside arts centre March 31–April 1.
It's part of a première tour of Teechers Leavers '22, John Godber's updated breakneck comedy about education for the 'haves' and 'have nots' and a generation left behind.
The first 15 have lost 67-0 and it's not just the playing field that needs levelling up. Sadly, Whitewall Academy's led by donkeys. Enter Miss Nixon, a new drama teacher with fire in her belly, a lesson for the elite and a well 'sick' Tik Tok!
Age 11+ (contains strong language). Approx 110 minutes (plus interval).