Terrible Tudors to get West End première
Published: 18 March 2022
Reporter: Steve Orme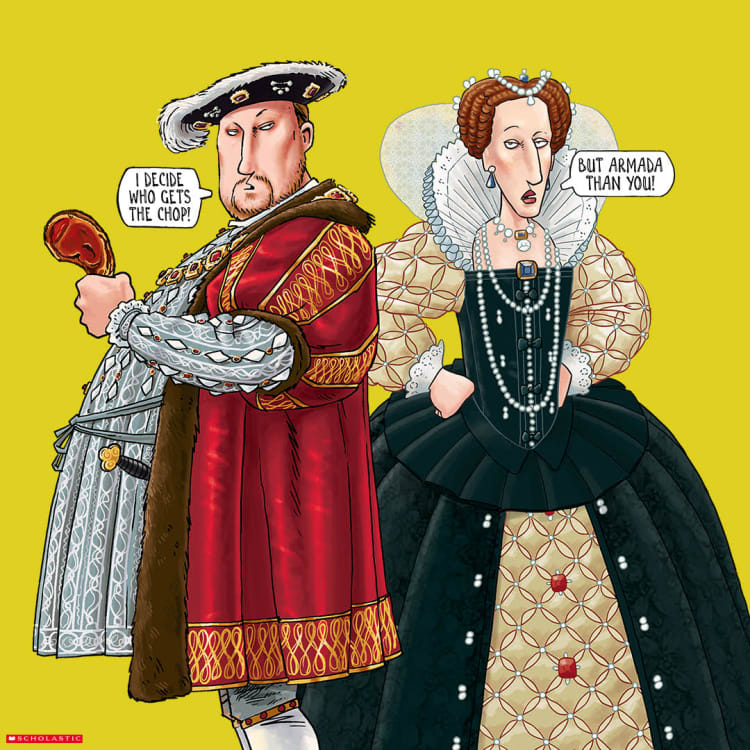 Birmingham Stage Company has announced that Horrible Histories—Terrible Tudors will make its West End debut at the Garrick Theatre in summer 2022.
The production marks the company's tenth year in the West End which coincides with its 30th anniversary. It will be directed by Neal Foster and designed by Jacqueline Trousdale with lighting by Jason Taylor, music by Matthew Scott, sound by Nick Sagar and choreography by Kenn Oldfield.
Horrible Histories—Terrible Tudors will go from "the horrible Henries to the end of evil Elizabeth. Find out the fate of Henry's headless wives and his punch-up with the Pope. Meet Bloody Mary and see Ed fall dead in his bed. Survive the Spanish Armada as they launch their attack!"
The show will be at the Garrick Theatre from Thursday 28 July until Friday 2 September.