The Lesson for Sale
Published: 18 September 2022
Reporter: David Upton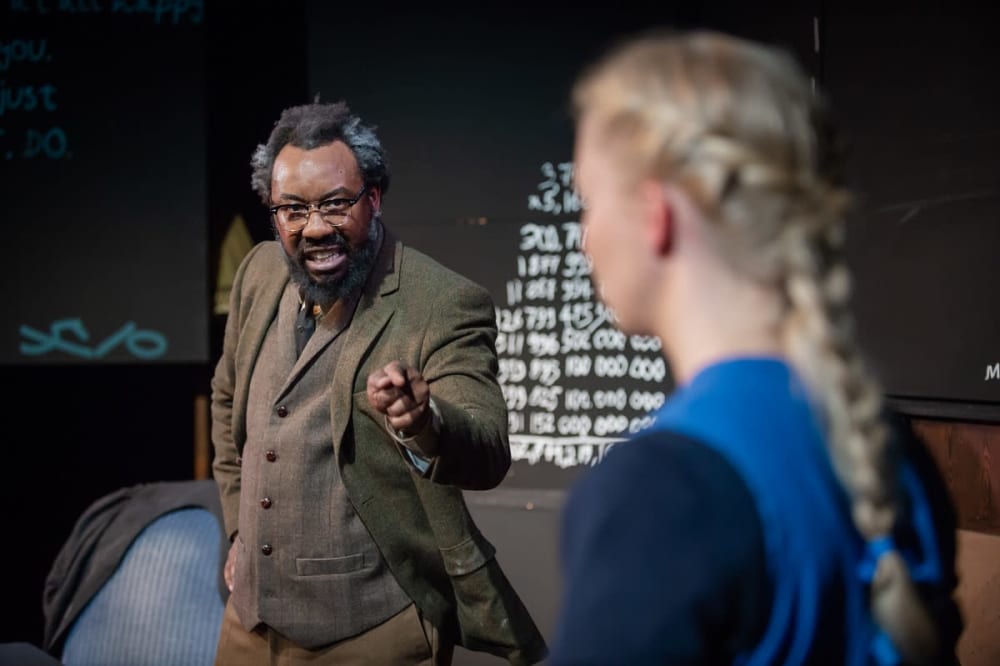 Following international stagings, Icarus Theatre's production of Eugene Ionesco's classic dark comedy The Lesson comes to Waterside in Sale, Trafford as part of a national tour.
A mild-mannered professor takes on a new pupil, and swiftly descends into tyranny, becoming bent on her destruction. The Lesson is a comically surreal exposé about power, knowledge and those who hoard both.
It's next Wednesday September 21.
Related listings

The Lesson - Eugene Ionesco (Icarus Theatre Collective)