Theatre experiment in New Vic spring season
Published: 26 October 2022
Reporter: Steve Orme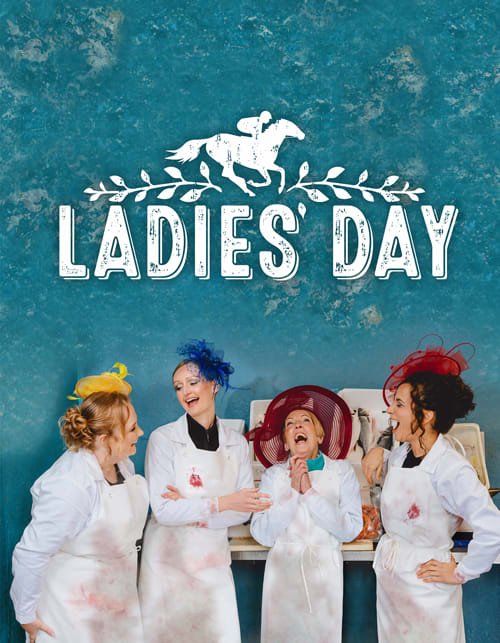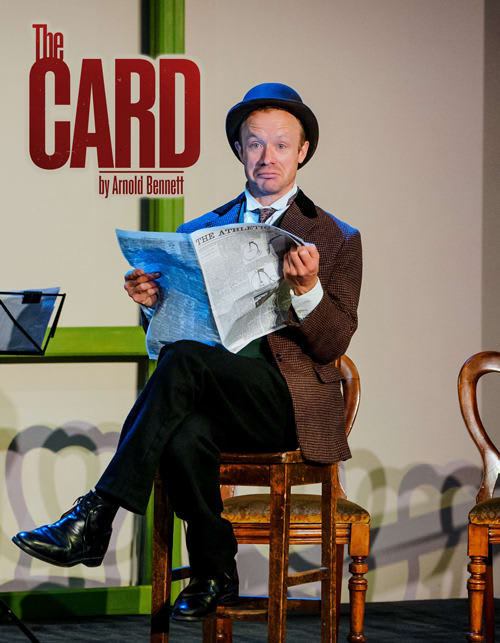 An "innovative" theatrical experiment, a revival of a cult classic and a rare staging of a hit regency comedy are among the offerings in the spring 2023 season at the New Vic, Newcastle-under-Lyme.
The season will start with Amanda Whittington's Ladies' Day, the "light-hearted tale of four women who swap their typical working day at a fish factory for the glamour of a trip to Royal Ascot". A co-production with Octagon Theatre Bolton, the show is "odds on to become an audience favourite". It will open on Friday 3 and run until Saturday 25 February.
The New Vic and Northern Broadsides will then produce Quality Street written by Peter Pan author J M Barrie. This regency comedy which is rarely revived will be directed "with a playful Yorkshire twist" by Northern Broadsides artistic director Laurie Sansom. It will be at the New Vic from Friday 3 until Saturday 25 March.
The John Godber Company will present Bouncers from Tuesday 28 March until Saturday 1 April. Written and directed by Godber, this "screamingly funny" depiction of four bouncers on duty outside a Yorkshire nightclub in the 1980s is recognised for its outrageous humour and nostalgic portrayal of the northern club scene.
London Classic Theatre will take theatregoers back to 1977 in Mike Leigh's Abigail's Party, the "ferocious black comedy and landmark of 20th century theatre". This "achingly funny examination of British life in the 1970s" will take to the New Vic stage from Wednesday 5 until Saturday 15 April.
The New Vic will collaborate for the first time with theatre company Told by an Idiot for The Killing of Sister George. Written by Frank Marcus, the cult classic will be directed by Told by an Idiot's artistic director Paul Hunter from Friday 21 April to Saturday 13 May.
The New Vic will then stage in association with Claybody Theatre The Card, a comedy by Hanley-born playwright Arnold Bennett. Claybody presented it in 2021 at Fenton Town Hall. The production, identified as "the great cause of cheering us all up", will be reimagined in the round for the New Vic from Saturday 20 May until Saturday 10 June.
A Play for the Living in a Time of Extinction, written by Miranda Rose Hall, will take audiences on a "life-changing journey to confront the urgent ecological disaster that is unfolding around us". The New Vic along with Headlong and the Barbican will present this "pioneering" touring production which will be powered entirely by bicycles. This eco-friendly performance forms part of a "ground-breaking international experiment" in reimagining theatre in a climate crisis. It will run from Monday 19 until Saturday 24 June.
New Vic artistic director Theresa Heskins said, "we're looking forward to collaborating with Headlong and so many nationally renowned theatre companies this season. I'm excited to be working for the first time with Told by an Idiot on The Killing of Sister George and producing theatre with our firm friends Northern Broadsides, Octagon Theatre and Claybody Theatre.
"I'm also delighted to be part of a bold experiment working towards carbon-neutral theatre making alongside Headlong. Whilst the production comes with unique challenges, it's an exciting moment for our theatre and something that could provide us with innovative new methods of creating work for the future.
"This season we'll tell some great stories alongside our producing partners and I'm looking forward to inviting audiences for some brilliant experiences at the New Vic."