Theatre Re for Northern Stage
Published: 4 February 2023
Reporter: David Upton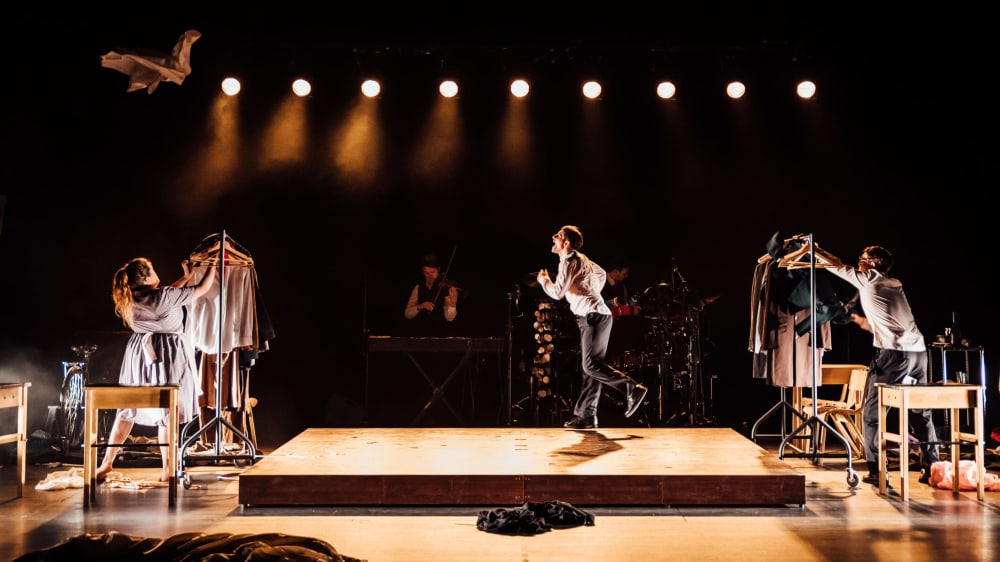 Following sell-out runs worldwide, Theatre Re is returning to the UK with The Nature of Forgetting.
A visual theatre company, they blur the lines of traditional performance by merging live music and visual theatre to create non-verbal productions.
The Nature of Forgetting explores the concept of memory, following the story of Tom who experiences early onset dementia telling his remarkable tale of friendship, guilt and love.
Theatre Re will be coming to Northern Stage, Newcastle February 17–18.
The company will stage post-show talks at each performance in association with leading local organisations. Leading the talks will be Dr Sarah Ryan (Alzheimers Society Junior Fellow, The University of Manchester), Dr Dorothy Tse (Senior Psychology Lecturer, Edge Hill University), Dr Meher Lad (MRC Clinical Research Training Fellow, Newcastle University) and Professor Kate Jeffery (Neuroscience Professor, University College of London), with whom Theatre Re collaborated closely throughout the devising process. Each talk and performance preceding it will be BSL interpreted by Laura Goulden.