Toksvig, Reza and Dickens in "sizzling" Northampton season
Published: 4 August 2012
Reporter: Steve Orme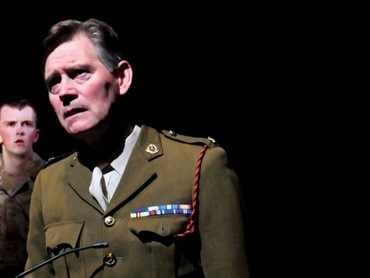 Northampton's Royal and Derngate has lined up what it describes as a "sizzling" programme of entertainment this autumn.
The Made in Northampton 2012 season continues with Bully Boy, Sandi Toksvig's "poignant and heartfelt exploration of post-war trauma".
The play focuses on the relationship between a Falklands War veteran and a squaddie serving in Afghanistan. It provides an insight into the minds of soldiers and their treatment by society.
Bully Boy, which stars Anthony Andrews, will take to the Royal stage from Friday, 24 August until Saturday, 15 September. It will then be the first production at the new St James Theatre in London.
A new production of God of Carnage, Yasmina Reza's comedy of frayed nerves and bloated egos, will be in Northampton from Friday, 19 October until Saturday, 10 November.
The work, which won the 2009 Tony Award for best play, follows two sets of well-meaning parents who meet up to discuss their children's behaviour after a playground punch-up.
Royal and Derngate will celebrate Charles Dickens's 200th birthday by presenting A Christmas Carol from Wednesday 28 November until Sunday 6 January.
This year's panto in the Derngate auditorium will be Cinderella featuring comedian Bobby Davro as Buttons and Denise Welch as the Fairy Godmother. It runs from Friday 7 December until Sunday 6 January.
Touring productions visiting the Royal auditorium this autumn include the musical Radio Times, set in London's Blitz-torn West End and starring Gary Wilmot, from 18 until 22 September; The Woman In Black from 9 until 13 October; and Kneehigh's new stage version of Steptoe and Son, from 13 until 17 November.
A new musical Daddy Cool, featuring the disco hits of Boney M which stars Jane McDonald and Sheila Ferguson, begins a UK tour in Northampton from 9 until 13 October.