Totally improvised musical to be created at Buxton
Published: 26 June 2023
Reporter: Steve Orme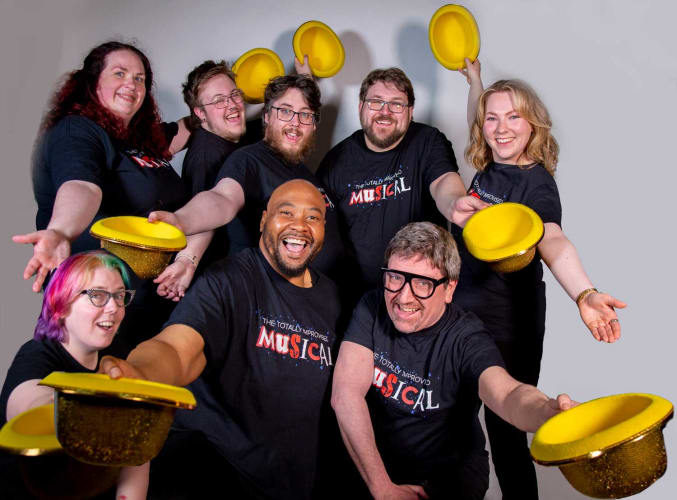 A new musical inspired by a title suggested by the audience will be created by ComedySportz Manchester at Buxton Fringe.
Brainne Edge, who will be one of the performers in The Totally Improvised Musical, said, "suggestions are always weird and wonderful, making every show unique. We've done musicals about a prison break where no one wanted to escape, a love triangle between competing sandwich makers and hobbits taking on greedy land developers."
Once the group have a title from the audience, they create the musical on the fly with live music that is also made up on the spot. The group have no idea what will happen before the show but promise there will be plenty of laughter, music and possibly even dancing.
The Totally Improvised gang take their musical mayhem to Buxton before heading to the Edinburgh Fringe in August.
"We love bringing shows to Buxton," adds performer Sean Mason. "We can't wait to see what suggestions we get from one of the best Fringe audiences in the country."
The Totally Improvised Musical will be staged Underground at the Clubhouse on Water Street, Buxton on Saturday 22 and Sunday 23 July at 2.30PM.