Trio unite to sing number from Nottingham show Piaf
Published: 12 May 2020
Reporter: Steve Orme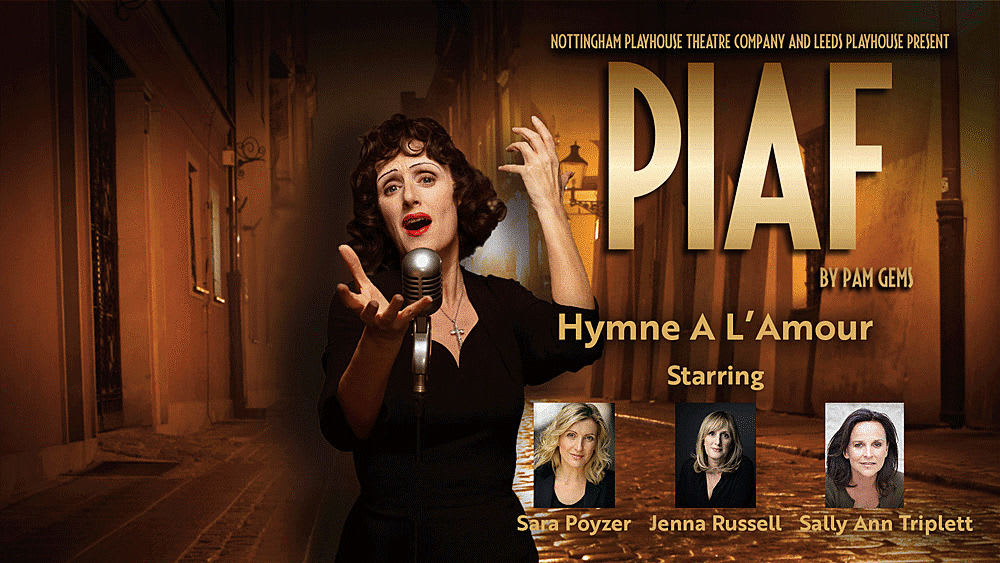 Three actors who should have been performing in Piaf at Nottingham Playhouse and Leeds Playhouse have come together for an exclusive performance of one of the songs from the production, "Hymne a L' Amour".
Olivier Award winner Jenna Russell who was due to play the title role, Sally Ann Triplett who was to take the role of Toine and Nottinghamshire's Sara Poyzer who was to play Marlene Dietrich give audiences a taste of what to expect from the postponed show.
The video was created at long distance and has been released to mark what should have been the press night of Pam Gems's Piaf.
Adam Penford, artistic director of Nottingham Playhouse who is directing, said, "we were all disappointed when we had to delay Piaf as we'd been planning it for a long time and had put together a really terrific cast.
"Jenna and Sally are old friends who performed together in the late 1980s and they were particularly looking forward to working together again as Sally is now based in New York City.
"That's when I got the idea of using technology to reunite them, alongside fellow Piaf cast member, Sara Poyzer. Three West End leading ladies are singing a Piaf classic and our talented musical director Alex Parker made the magic happen."
Nottingham Playhouse has confirmed that the show, a co-production with Leeds Playhouse, has been postponed until May 2021 because of the coronavirus outbreak.