Twelfth Night outdoors
Published: 10 June 2022
Reporter: David Upton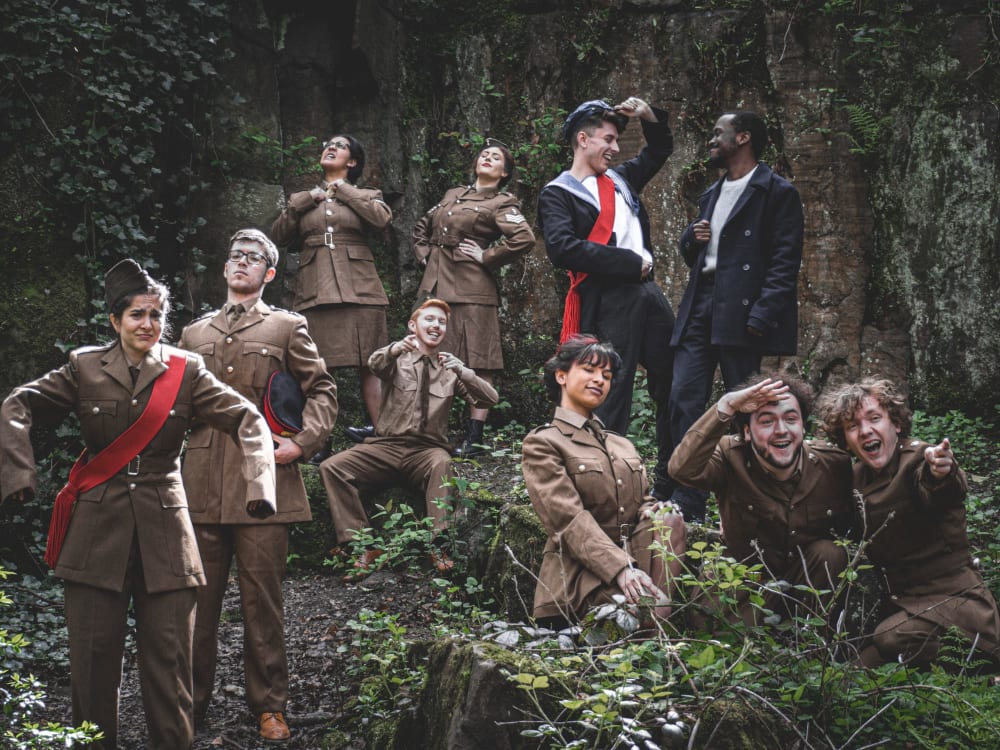 Three Left Feet CIC is a female and disability-led, Lancaster-based theatre company set to stage a '40s style production of Twelfth Night.
It's their debut Shakespeare after cancelling their first in 2020 due to the pandemic. Twelve emerging performers and their production crew bring the classical romcom to life in the city's picturesque Williamson Park, June 23–25.
It's 1942, and romance is in the air. The General is love with the Commander. The Commander is in love with the General's new Officer. The General's new Officer is… confused.
Details: https://dukeslancaster.org/whats-on/theatre/twelfth-night
Related listings

Twelfth Night - William Shakespeare (Three Left Feet)