Twice Nightly revived for tour
Published: 4 March 2023
Reporter: David Upton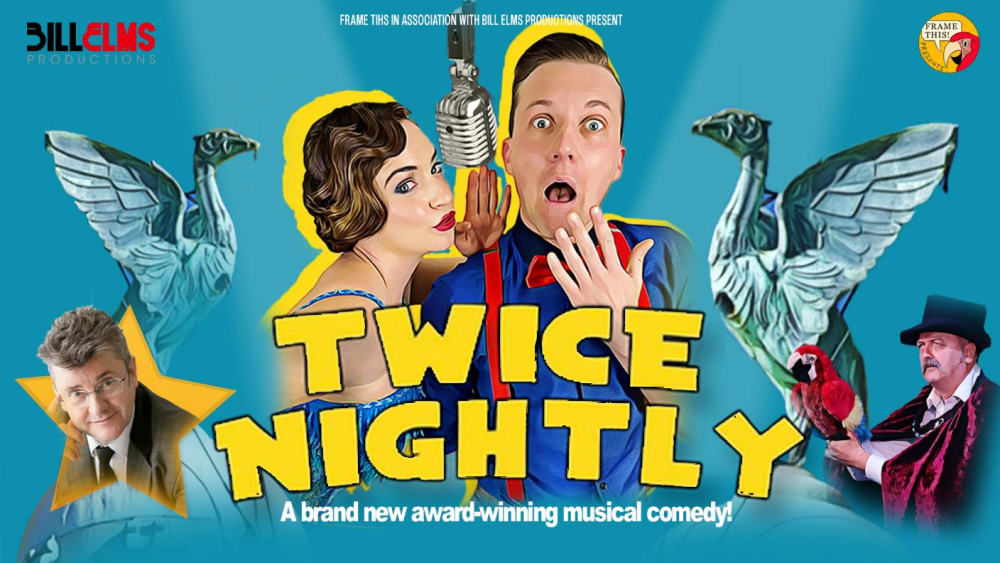 A revived musical follows double-act Don and Madge in the 1930s golden age of variety theatre and features the voice of Joe Pasquale.
After premièring at Liverpool Theatre Festival, winning best new production, Twice Nightly will open for three nights at Liverpool's Royal Court April 27–29 before heading to the new Shakespeare North Playhouse in Prescot, the historic Victoria Hall in Settle, Theatre On The Steps in Bridgnorth, Gladstone Theatre in Wirral, Middlesbrough Theatre and finishing at Blackpool Grand.
It stars Maria Lovelady as Madge and Michael Alan-Bailey as Don, also featuring Roy Carruthers as The Great Wally and the voice of Joe Pasquale as The Beak. The show is directed by Waleed Hammad and with original music and score by Jessica Dives.
Related listings

Twice Nightly - Maria Lovelady and Michael Alan-Bailey (Bill Elms Productions and Frame This Presents)