"Two finest UK full-mask actors" perform together
Published: 7 January 2022
Reporter: Steve Orme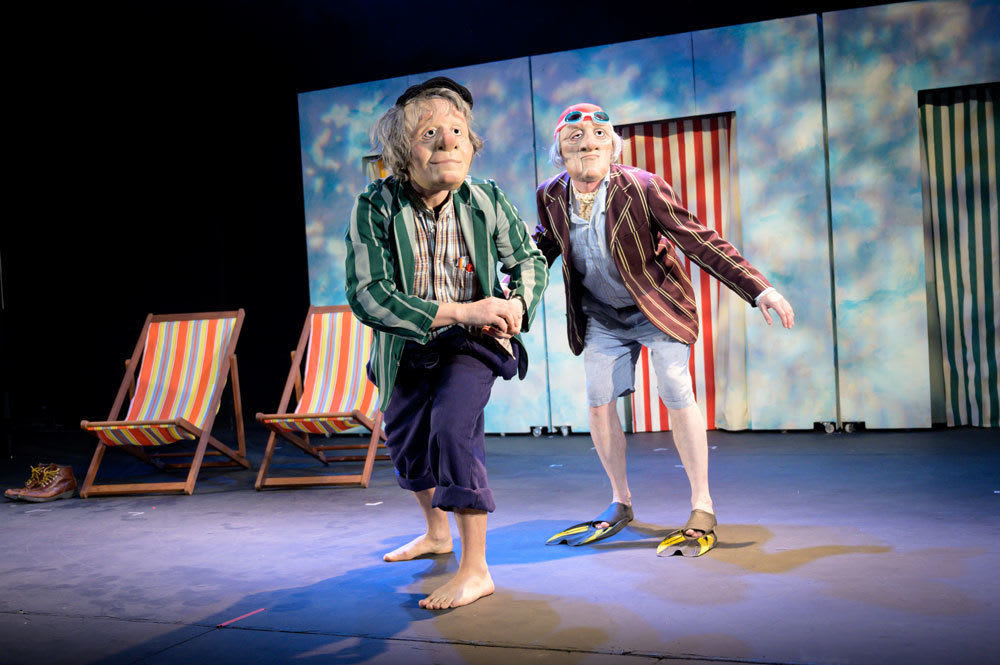 Full-mask theatre company Vamos has tempted Alan Riley back onto the stage for the first time since 2010 to appear in a tour of Dead Good, originally commissioned by London International Mime Festival.
Riley was one of the founders of Trestle Theatre, reportedly one of the most influential UK theatre companies of the 1980s and '90s, pioneering wordless, full-mask theatre.
Riley will be joined in the show by James Greaves who performed in many Trestle shows across the world.
Rachael Savage, artistic director of Vamos and director of Dead Good, commented, "I wrote Dead Good especially for Alan and James. After 33 years we have the opportunity to see the two finest full-mask actors in the UK perform together.
"This is literally my dream job. They understand the language of mask theatre inside out and back to front. Dead Good is about two men and their unique friendship and this is reflected beautifully in Alan and James."
The cast which also features Radhika Aggarwal and Bidi Iredale tells the story of Bob and Bernard who, after meeting at a hospice group, decide to hit the road together and take on one final, death-defying adventure. The show "highlights the value of friendship and the importance of living every precious day to the full".
Dead Good opens at The Swan, Worcester on Thursday 3 and Friday 4 February. It then tours to Birmingham, Bury St Edmunds, Colchester, Tewkesbury, Winchester, Worthing, Shrewsbury, Liverpool and Wolverhampton until Saturday 5 March.
Full tour details are available at the Vamos Theatre web site.