Two more NE shows cancelled
Published: 30 September 2020
Reporter: Peter Lathan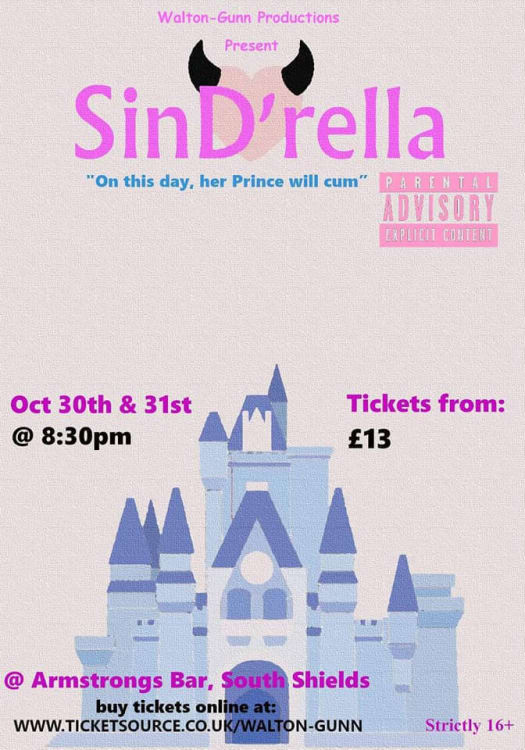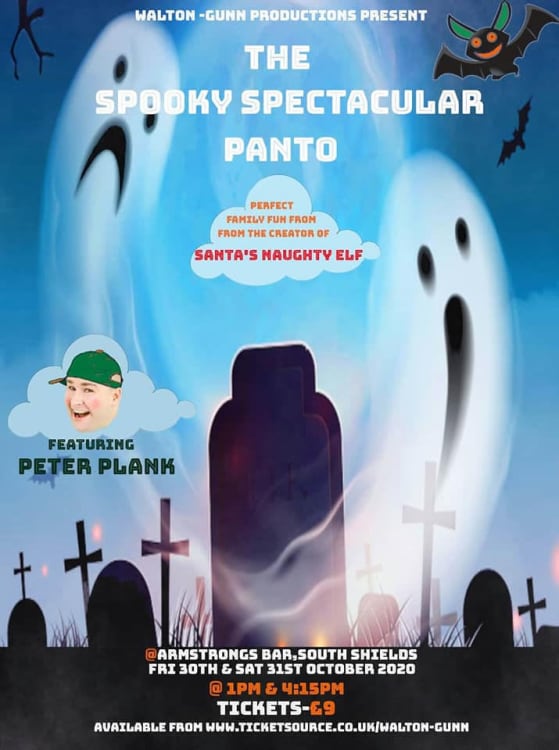 The latest COVID-19 restrictions have forced NE company Walton-Gunn Productions to cancel two upcoming productions, the adult panto SinD'Rella and children's show The Spooky Spectacular. Both were due to be performed at Armstrong's Bar in South Shields on 30 and 31 October, with the children's show having two performances during the afternoon and the adult show running at 8:30.
A statement from the company said, "as of midnight, the government made it illegal for anyone to socialise anywhere indoors, including pubs and restaurants, with anyone outside of their own home members. This causes major problems for our venue and for our shows as we hope you can imagine.
"So, Walton-Gunn Productions have made the very difficult decision to cancel the upcoming Halloween Pantos. We really wanted to fight on, but the government have made it near impossible now.
"We really are so sorry, but hope you can all understand and will continue to support us in the future, should we survive."