UK's richest playwriting prize announces latest winners
Published: 17 November 2015
Reporter: David Chadderton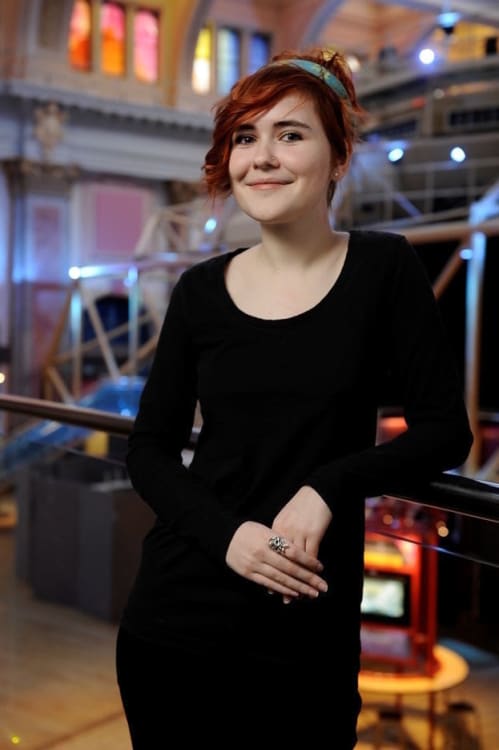 The £16,000 first prize for this year's Bruntwood Prize for Playwriting was presented by Prince Edward to Katherine Soper at the Royal Exchange Theatre in Manchester at a ceremony on Tuesday 17 November 2015 hosted by BBC Night Waves presenter Kirsty Lang.
The Royal Exchange is celebrating ten years of this biennial event and its partnership with Manchester-based property company Bruntwood, although it is based very closely on the Mobil Playwriting Competition, which was a great success for the Exchange back in the 1980s.
The judging panel was chaired by former National Theatre artistic director Nicholas Hytner, and consisted of Royal Exchange artistic director Sarah Frankcom, former Bruntwood winner Vivienne Franzmann, Actors Touring Company artistic director Ramin Gray, playwright Bryony Lavery, Bruntwood founder Michael Oglesby, Observer critic Miranda Sawyer and actor and writer Meera Syal.
Soper, who currently works in a perfumery on Regent Street in London, won with her script Wish List about a girl who is the sole carer for her brother who is housebound with crippling OCD but whose benefits have been cut by "help to work".
As the judges could not decide on the three judges' prizes the day before the presentation, it was agreed that four trophies would be presented to Alan Harris for How My Light Is Spent, Chloe Todd Fordham for Sound of Silence, James Fritz for Parliament Square and Kendall Feaver for The Almighty Sometimes.
Other shortlisted writers were Simon Longman for Rails, Ellie Kendrick for Tabs, Chino Odimba for Wild Is De Wind, Frances Poet for Madra and Kellie Smith for Jonestown.
These were picked from the 1,938 scripts submitted, the second highest number of entries in the prize's history.
Hytner said, "the Bruntwood shortlist has been a pleasure to read, and it includes strikingly accomplished plays covering a startling range of urgent subject matter. It is a privilege to be able to recognise them and to be part of this imaginative and important competition."