Venues start to gear up for Buxton Fringe
Published: 6 February 2021
Reporter: Steve Orme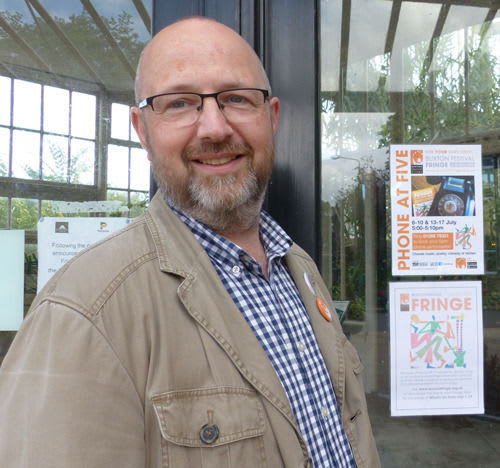 Indoor and outdoor venues across Buxton and beyond have told Buxton Fringe they are ready to welcome Fringe performers in summer 2021.
Fringe venues co-ordinator Sandra Jowett has been leading a team of volunteers contacting cafés, churches, parish halls, sports facilities and other spaces to update details listed on the Fringe web site.
She said, "we've had a very positive response. All established venues are keen to host Fringe events this year in line with whatever regulations are in place at the time."
The team has also found new venues including the spacious Bull i Thorn café just outside Buxton, the home of Buxton FC the Tarmac Silverlands Stadium and Eyam parish church. Talks are continuing to establish other open-air venues. Meanwhile, some performers have been talking to the Fringe about the possibility of using tents or marquees.
The three traditional managed venues, Underground, the Rotunda and the Green Man Gallery, have also indicated that they hope to be hosting Fringe events during July.
The Fringe recognises that some performers will want to produce virtual shows and has tweaked its entry system for artists to create online or hybrid events. There will be a flat entry fee of £50 and the deadline for entries is 18 April. The Fringe will be held from 7 until 25 July.
Fringe chair Stephen Walker commented, "we're seeing entries start to come in and we know lots of artists are working on events. It proves that, despite the difficulties, people want to be creative and we'll be here to provide a platform for them whatever the circumstances."