Waldo's Circus for Salford
Published: 21 March 2023
Reporter: David Upton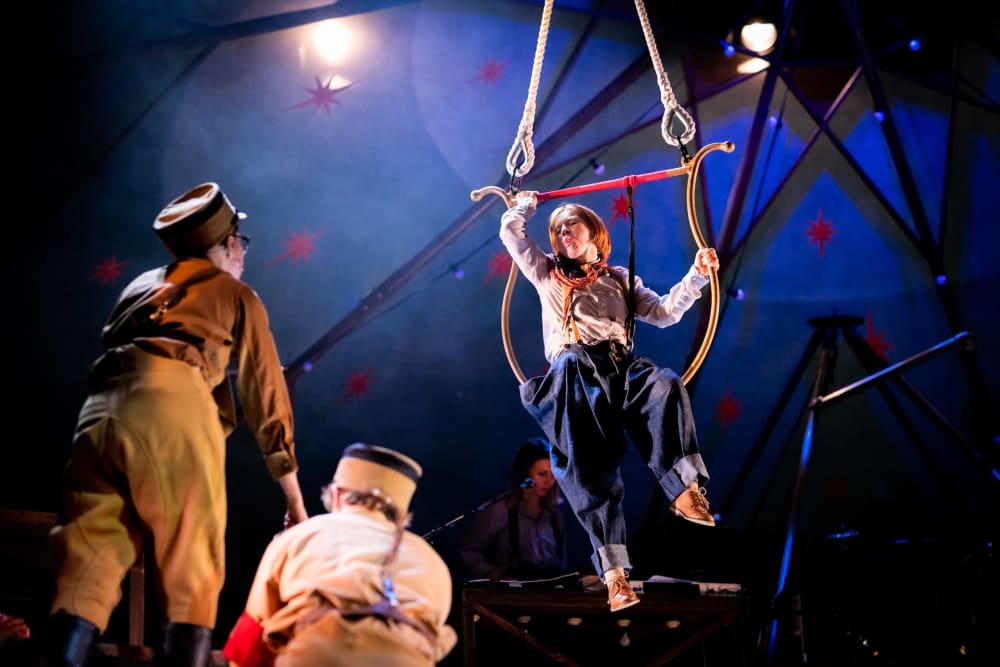 Waldo's Circus of Magic & Terror: a new theatre musical and story of love and resistance set in a travelling circus comes to The Lowry this April.
It's based on an original idea by Hattie Naylor, and arrives April 20–22.
Set in 1933 Germany, Waldo and his eclectic troupe of acrobats and clowns dedicate themselves to their craft. Concealed within the glamour of Waldo's big top, stories of love, courage and resistance are revealed as the world outside this remarkable circus troupe becomes darker and more dangerous.
All shows are chilled performances, BSL interpreted, captioned and audio described.
Extraordinary Bodies is a collaboration between Cirque Bijou and Diverse City, who have worked together for the last decade creating multi-disciplinary circus shows with D/deaf, disabled and non-disabled artists.
Duration: approx. 120 minutes. Age recommendation: 12+.
Related listings

Waldo's Circus of Magic & Terror - Based on an original idea by Hattie Naylor, co-written by Hattie Naylor and Jamie Beddard with an original score by Charles Hazlewood (Extraordinary Bodies with Bristol Old Vic and Theatre Royal Plymouth)