Warehouse Phoenix still flying
Published: 20 July 2015
Reporter: Howard Loxton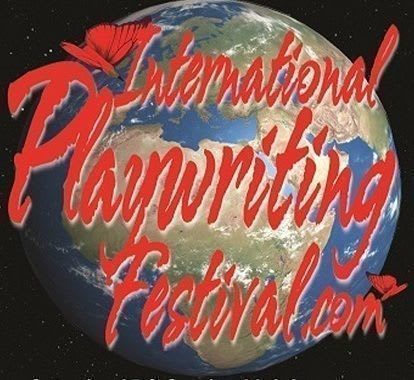 Croydon's Warehouse Theatre was forced to close in 2012 and plans for a new theatre have not yet been followed through, but a new company Warehouse Phoenix was created to keep its spirit alive and continue the International Playwriting Festival which the theatre began in 1986 and this week celebrates its 29th year. That takes place this weekend at Croydon's Fairfields Halls.
A selection of entries that come from all over the world, both entire short plays and extracts from longer ones, are given presentations in collaboration with Fairfield Halls. The Festival also includes a contribution from the BRIT School's Strawberry Picking season of short plays created by its students. Out of the 10 plays they presented, the IPF has selected Jump by Lauren Ziebart which will open the International Festival on Saturday.
The festival has regularly included contributions from its associates Theatro Ena in Cyprus and Italy's Extra Candoni. This year, the international guest production is a Spanish play involving participation from Greece, Romania and Japan: H 7 by Juan Echenique Pérsico.
The Festival will showcase six other plays, the cream of its international entries, in four programmes presented at 5PM and 7PM on Saturday 25 and Sunday 26 July with an interval between them when the Brasserie will be serving food with a 10% reduction for ticket holders.
The final programme also features an interview with BAFTA winning playwright and screenwriter Peter Moffat who will be talking to Jeremy Kingston, playwright and The Times theatre critic.
The plays selected by the judges from the competition are:
Deeds Not Words by Tony Zeane (Sydney, Australia) directed by Ted Craig, set in a Sydney inner city school where Mohammed and his friends explore the dark side of innocence.
He to Hecuba by Patrick Carmichael (Briarwood USA) directed by Richard Shannon about superlative people leading a superlative life, though bad things can happen.
Converted by Helen Seymour (Leeds UK) directed by Patrick Myles, which takes place in the near future, with a rise in religious politics has led to the homosexuality recriminalised and punished by prison or six weeks of conversion therapy.
Changes by Neal Mason (Salisbury UK) directed by Mark Norfolk, set in a rubbish tip, with three characters less than honest about their stories.
Bluey by Carole Boyer (Bristol UK) directed by Mark Norfolk, about a prototype peace-keeping Robot who turns violent.
Max and Wren by Jerry Lacy (New York USA) directed by Ninon Jerome, in which an elderly widower, Max, depressed and alone, meets a pretty young girl.