Watermill Theatre Newbury new season's programme
Published: 12 July 2013
Reporter: Robin Strapp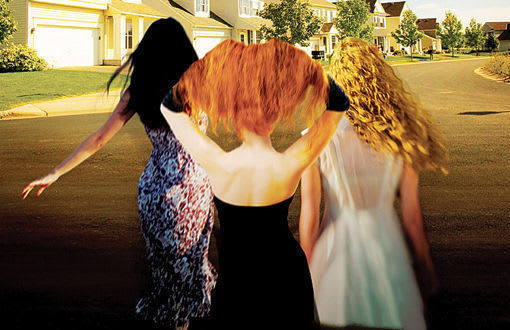 Newbury's Watermill Theatre has just announced its new season's programme which starts with the return of director Craig Revel Horwood with the musical comedy The Witches of Eastwick. Once again they will use the actor-musician format that has proved so successful in the past. The cast includes Alex Bourne, Joanna Hickman and Tiffany Graves. The production runs from the 25 July until the 14 of September.
There is a short run of Romeo and Juliet adapted by Beth Flintoff and directed by Clive Judd from the 17 to the 21 of September before it embarks on a tour of local schools. This two- hander cuts to the very core of the play and explores the relationship between Romeo and Juliet and the world around them in a contemporary setting.
Charles Marowitz's black comedy Sherlock's Last Case sets the intrepid detective and his faithful side-kick Dr Watson on a bizarre and fascinating case that eventually brings Holmes face-to-face with the dastardly Moriarty. This fast-moving spoof promises a twist and is directed by Maria Aitken, who directed the The 39 Steps in London. Catch it from the 26 of September to the 2 of November.
The Christmas production is The Adventures of Pinocchio written and directed by Robin Belfield with music by Simon Slater. This much-loved tale is full of laughter and memorable characters such as Geppetto the old woodcarver and the mischievous, cheeky Pinocchio who, no matter how hard he tries at being good, just keeps getting into trouble. It runs from the 21 of November until the 5 of January.