Welcome for Matt who programmes new Warwick season
Published: 14 July 2012
Reporter: Steve Orme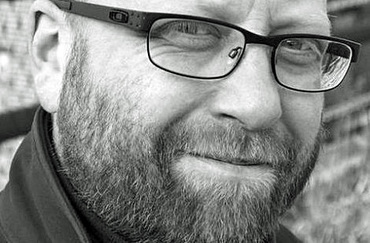 New head of programme and audiences Matt Burman has put together his first season for Warwick Arts Centre at Coventry which is "brimming full of events to delight audiences of all ages".
He joined the Arts Centre in February and has been chatting to audiences and forging links with local and international artists as well as putting together the artistic programme.
He says, "I've come to Warwick Arts Centre with a passion for connecting art and audiences and I'm thrilled about the exciting journeys of experience we will be able to go on together."
Highlights of the autumn season include the return of Cornwall's innovative theatre company Kneehigh with an adaptation of the BBC's long-running sitcom Steptoe and Son—an opportunity its artistic director Emma Rice has described as "the chance of a lifetime to dive into such an iconic and important body of work". It's at the arts centre from 23 until 27 October.
Frantic Assembly will be collaborating with the National Theatre of Scotland to create Beautiful Burnout, following five young boxers as they aim for the bright lights. It runs from 9 until 13 October.
Full details are available at www.warwickartscentre.co.uk.