What's on in the Midlands
Published: 26 March 2022
Reporter: Steve Orme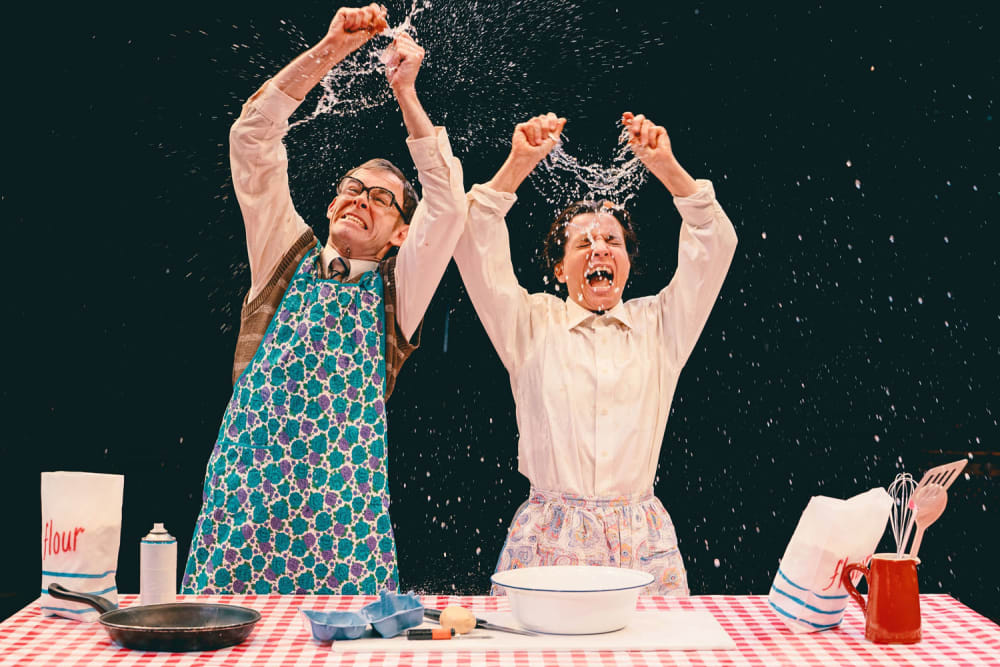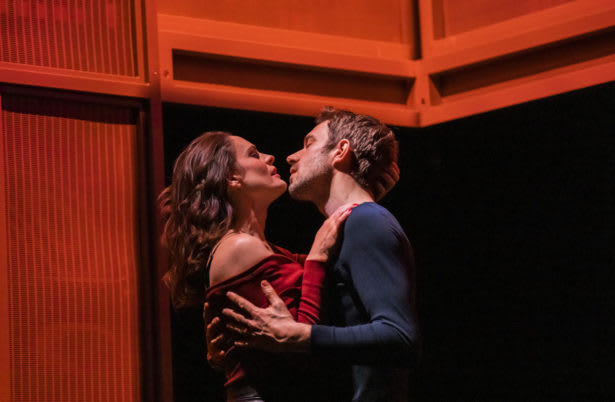 A "futuristic sensory extravaganza for audiences with profound and multiple learning disabilities (PMLD)", Frozen Light's 2065 tours to The Courtyard, Hereford from Monday until Wednesday.
Founder of "ground-breaking" theatre company Northern Broadsides Barrie Rutter talks about his career spanning more than 50 years on stage and screen in An Evening with Barrie Rutter at the New Vic, Newcastle-under-Lyme on Monday while a seven-strong cast including neurodiverse actors continues to perform Marvellous, the story of "Stoke City FC kit man, clown and all-round local hero" Neil "Nello" Baldwin, until Saturday 9 April.
Inspired by the life of Nina Simone, Black is the Color of my Voice by Apphia Campbell, which follows a successful singer and civil rights activist as she seeks redemption after the death of her father, can be seen in The Door at Birmingham Rep on Monday and Tuesday while David Wood adapts Floella Benjamin's book Coming to England, "a musical journey for families of all ages", which follows her journey towards becoming "a TV icon, successful businesswoman and eventually Baroness Benjamin of Beckenham", on the main stage from Thursday until Saturday 16 April.
Based on the novel by Mark Haddon and adapted by Simon Stephens, The Curious Incident of the Dog in the Night-time returns to Birmingham Hippodrome from Tuesday until Saturday.
Mischief's tour of its West End hit Magic Goes Wrong visits the Theatre Royal, Nottingham from Tuesday until Sunday.
Louise Redknapp plays Beth Gallagher, Oliver Farnworth is Dan Gallagher and Susi Amy takes the role of Alex Forrest in Fatal Attraction in Derngate, Northampton from Tuesday until Saturday while White Cobra performs Anton Burge's Bette and Joan, which tells the story of how Bette Davis and Joan Crawford were thrown together on the set of the film Whatever Happened To Baby Jane?, on the Royal stage on Friday and Saturday.
"Whisking the audience to golden-era Hollywood and introducing a new lead detective, a world-weary, hard-boiled private-eye in the mould of Humphrey Bogart: Stan Shakespeare", New Old Friends try to solve the murder of a screen starlet in Crimes, Camera, Action at The Core at Corby Cube, Northamptonshire on Wednesday and Thursday.
Derby Theatre, Hiccup Theatre and Polka Theatre present a new adaptation of the Hans Christian Andersen story The Emperor's New Clothes at Derby Theatre from Friday until Saturday 16 April.
Henry VI: Rebellion which "hurtles through one of the most turbulent periods in English history" and features performers from the RSC's Next Generation Act young company and its Shakespeare Nation community alongside a professional cast, runs in the Royal Shakespeare Theatre, Stratford from Friday until Saturday 28 May.
Anton Benson Productions stages its Easter panto The Wizard of Oz featuring Kerry Katona as the Wicked Witch of the West, Barney Harwood as the Tin Man and Brian Capron as the Wizard at the Pomegranate Theatre, Chesterfield on Saturday.
The Akram Khan Company presents the world première of Akram Khan's Jungle Book Reimagined, a "dance-theatre retelling of Kipling's family classic", at Curve, Leicester from Saturday until Saturday 9 April.
Coventry's Belgrade Theatre adapts its B2 auditorium into a theatre-in-the-round for the première of Coventry writer Jamie McGough's Fighting Irish, set in 1979 and detailing how Coventry's newest boxing star tries to defend his title but ends up facing prejudice, corrupt officials and warring factions, from Saturday until Saturday 16 April.
Actor, author, One Show reporter and former MP and government whip Gyles Brandreth presents his one-man show Break a Leg!, a "celebration of all things theatrical", at Castle Theatre, Wellingborough on Sunday.