Witch guide to 400th anniversary
Published: 30 March 2012
Reporter: David Upton
Th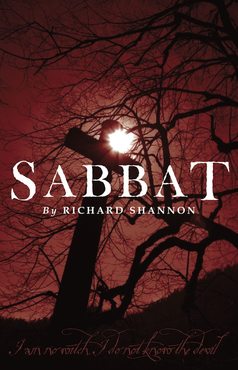 e drama behind the Pendle Witch Trials will be played out in Lancaster this summer—400 years after they shook the city.
The city's Dukes Theatre becomes a focal point for the commemorations of England's biggest witch trial when it presents Sabbat from June 7-16.
The play enjoyed a record-breaking run at The Dukes three years ago but has since been re-worked, and after its June dates will then tour to two other Lancashire venues and further afield.
Originally planned to be performed in a marquee within Lancaster's Williamson Park—to keep some faith with the theatre's tradition of summer promenade performances there—it has now been decided to play safe indoors and perform it all in the Round at the Moor Lane venue.
It tells a human story set against a climate of fear and superstition and attempts to unravel the mysteries still surrounding the trials.
Did Alice Nutter and her other acquaintances really take part in a secret meeting—the Sabbat—or were they innocent victims at a time of paranoia?
The Dukes director, Joe Sumsion said: "This new take on an old story remains compelling. I'm delighted that we will be re-making Sabbat for audiences at The Dukes and across Lancashire and beyond."
Sabbat's original creative team will be reunited for this revival, led by award-winning director Amy Leach, who was brought up in Darwen.
From June 19-23, Sabbat will be performed at Hoghton Tower near Preston where James I famously knighted a loin of beef 'sirloin.' James I had a particular interest in hunting down witches and it was during his reign that the witch trials took place at Lancaster Castle.
The New Vic Theatre, Newcastle-Under-Lyne, will host Sabbat from June 26-30 before it is presented at the Orange Tree Theatre, Richmond, Surrey from July 3-7.
The tour ends at The Muni Theatre, Colne, in the heart of Lancashire Witch country, on July 10-14.
Details: www.dukes-lancaster.org