Write on Tap Showcases New NE Writing
Published: 24 January 2014
Reporter: Peter Lathan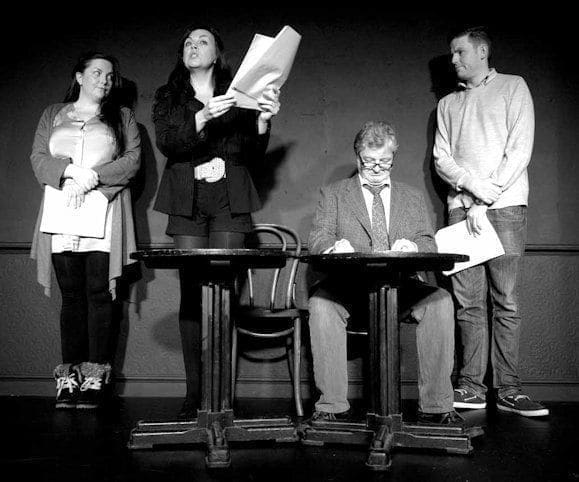 Write on Tap (WOT) supports emerging and established theatre talent in the North East to present work in development, and gives audiences a chance to shape what the writers do next. Since its beginning, it has premièred work by 16 writers, performing more than 30 plays with its regular company of actors and directors.
Founded in 2012 by graduates of Live Theatre's Live Writers group, WOT specialises in producing new plays and developing playwrights. Based in Newcastle, it is run by a core team of writers and directors: Samantha Bell, Steven Blackshaw, Ben Dickenson, Jo McCullock, Stuart Nimmo, Deb Owen, Melanie Rashbrooke, Kim Spence and Kate Stephenson.
WOT has announced the first showcase of its 2014 season. Each showcase is themed and on Monday 24 and Thursday 27 February it will present script-in-hand performances of six plays which ask Does The One Sin Of Mine Wipe Away All The Good Stuff I've Done?
The plays are: The French Prince (written & directed by Ben Dickenson), Flotsam (by Keith Henderson, directed by Matt Jamie), The One Thing (by Jo McCullock, directed by Dolores Porretta-Brown), Procedure (by Stuart Nimmo, directed by James Ryland), Chrysalis (by Debbie Owen, directed by Steven Blackshaw), All Is Safely Gathered In (by James Withey, directed by James Barton).
The showcase will be performed on Monday 24 February at The Dog & Parrot, Newcastle, and on Thursday 27 at The Central, Gateshead.