WSF: RSC launches World Shakespeare Festival with Ravenhill sonnet
Published: 24 April 2012
Reporter: David Chadderton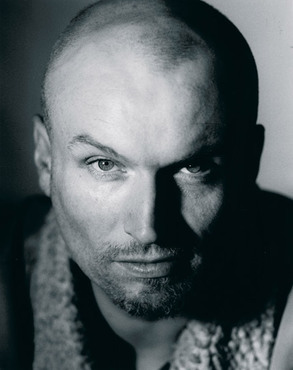 The Royal Shakespeare Company launched its World Shakespeare Festival on the date that Shakespeare's birthday is celebrated with a new sonnet from RSC writer in residence Mark Ravenhill.
The WSF is part of the London 2012 Festival connected to the Olympics in which more than seventy productions will take place plus events, exhibitions and broadcasts. The festival opened with Ravenhill reading his poem, which can be read and seen on video at the RSC's web site.
RSC artistic director Michael Boyd said, "We asked Mark to write a sonnet to mark this unprecedented collaboration. The RSC produced this Festival to celebrate Shakespeare as the world's playwright and we have been overwhelmed by the passion, creativity and sheer enthusiasm of our partners."
Ravenhill created the sonnet after a voice class with legendary RSC voice teacher Cicely Berry and an exploration of Shakespeare's sonnets with John Barton and Greg Doran.
He said, "I've used the sonnet form to shape my thoughts and have respected metre and the fourteen line structure. But I've avoided rhyme—it's a sonnet for our times, not a pastiche of Shakespeare and I think rhyme lands a little too heavily on contemporary ears.
"I want this to be a public poem. So if anyone wants to download the text to stick it on their fridge, or study it in their classroom, put themselves reciting it on You Tube or use it as a song lyric, I'd be delighted.
"Like Shakespeare's own sonnets, this has no title. Just a number. Maybe Ravenhill Sonnet 1. And maybe I'll write another 150, if the RSC keep on employing me long enough..."