York panto audience moved by ancient relics
Published: 22 May 2015
Reporter: Mark Smith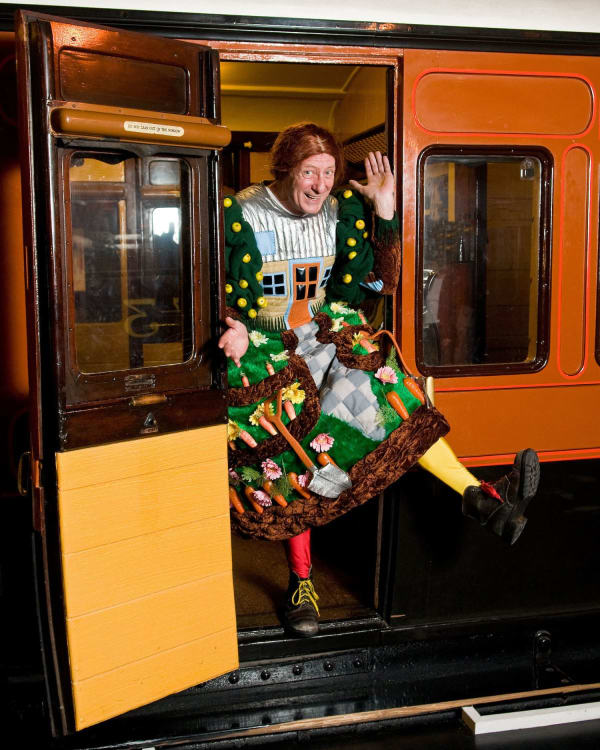 Berwick Kaler's thirty-seventh pantomime for York Theatre Royal will be staged in a purpose-built 1000-seat theatre to be constructed at the National Railway Museum, due to the recent discovery of significant historical artefacts in the renovations at the theatre.
Dick Whittington (and his Meerkat) will take place at the "Signal Box Theatre" due to delays in the theatre's £4.1 million redevelopment programme. York Theatre Royal today announced the discovery of "staggering" finds which were "bigger than previously predicted".
Among the significant finds are the foundations of St Leonard's Hospital, one of the largest and most important hospitals in medieval England, previously thought to have been destroyed by the Victorians in the building of the theatre.
City archaeologists have confirmed the need for further careful excavation work, and the theatre's architects are considering ideas for incorporating the structures into their designs.
Work on the set and script for the panto—an annual York institution written by and starring Berwick Kaler for the past three and a half decades—usually begins by April, so this decision will give Kaler and his crew time to prepare for the change of venue.
According to the theatre, over 10,000 tickets have already been sold for the show, and each ticketholder will be contacted individually to explain the move. The theatre will ensure that these ticketholders are accommodated before further tickets are put on sale.
Well-loved panto dame Berwick Kaler said: "Artistic Director Damian Cruden has gone to great lengths to try and get rid of me but his latest effort is quite ingenious. However the laugh is on him because I have found a substitute theatre just a couple of hundred yards away from my beloved Theatre Royal."