York Theatre Royal announces £4.1 million redevelopment plan
Published: 15 July 2014
Reporter: Mark Smith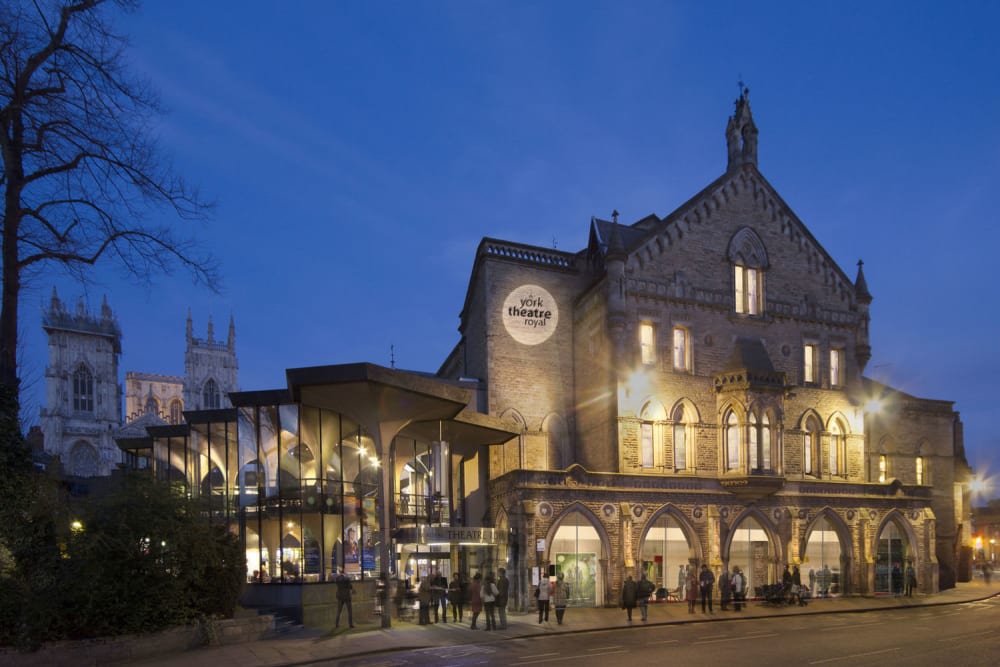 York Theatre Royal has announced details of its forthcoming redevelopment project, with its £4.1 million fundraising efforts supported by a healthy £2.9 million award from Arts Council England.
The most noticeable changes will be in terms of the foyer space and accessibility for the building. The theatre's distinctive colonnade awning will be made into large windowed frontage, and the foyer made generally larger and more open. A lift will be installed to facilitate wheelchair access to the Dress Circle.
Improvements are also promised in the auditorium, with a "reconfiguration" promising "much better views for audiences".
The Arts Council award will be supplemented with the theatre's other fundraising efforts, aiming at a total cost of £4.1 million. Most of this has now been sourced from local charitable foundations and the City of York Council.
This redevelopment will see the theatre building go dark from 17 March 2015 until December 2015. During that time, the company will nonetheless remain active, with projects focusing on the site-specific work which has proved successful in recent years.
York Theatre Royal will again team up with the National Railway Museum to remount the Olivier Award winning Railway Children in a purpose-built space in the grounds of the Museum. And a new offering comes in the shape of a community piece, provisionally entitled Steam, also based around the history and legacy of the railways and based at the National Railway Museum.
The theatre's Chief Executive, Liz Wilson, points to the history of the venue, with a theatre operating on the site since 1744. The investment is aimed at encouraging new audiences and safeguarding the future of "the oldest continuously working theatre in the country outside of London".