York's youth take over National Railway Museum
Published: 15 October 2015
Reporter: Mark Smith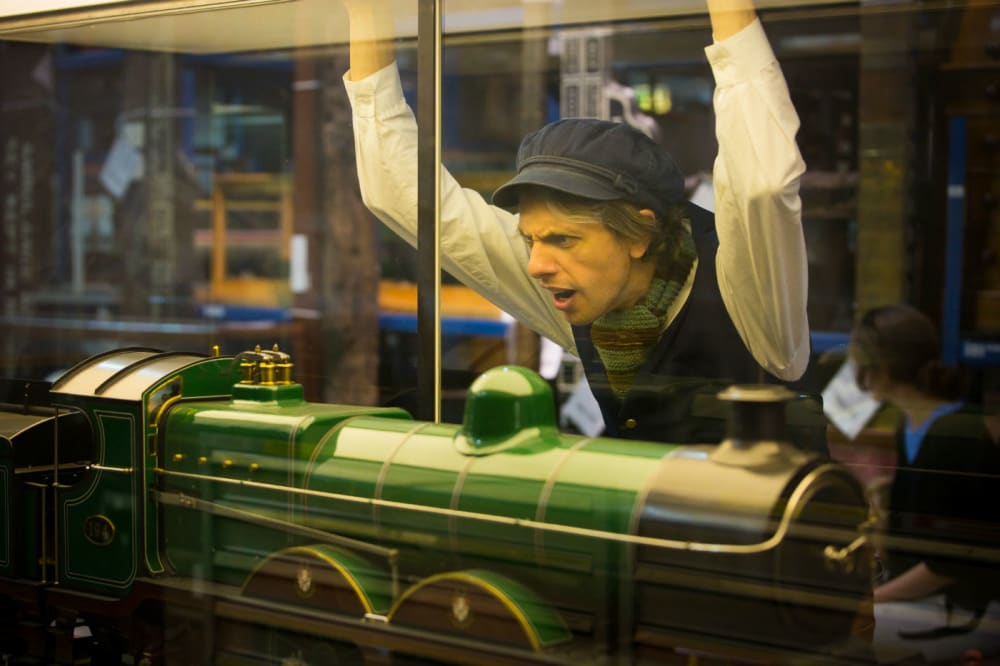 York Theatre Royal's annual TakeOver Festival, curated and run by young people aged 12 to 26, is this year adopting a railway setting and theme.
The youth-led arts festival is following the example set by the theatre itself, whose multi-million pound refurbishment programme has led to a residency at the National Railway Museum.
The festival runs from Saturday 24 October to Sunday 1 November, and its organisers have made responsiveness to the site and its collection an integral part of each event.
So Leeds-based Interplay Theatre presents A Journey With Maude, adapted from the cult film Harold and Maude, in one of the museum's train carriages to intimate audiences of six at a time.
Other performances range from adaptations of Dickens and Lewis Carroll to specially devised performances and a singing tour of the Museum. A range of workshops, screenings, performance poetry and flash mobs have been programmed by the team, headed by this year's Artistic Director, 22-year-old Lizzy Whynes.
Tickets and information available from the York Theatre Royal web site.