Yvonne Arnaud looking for girls for panto chorus
Published: 10 June 2012
Reporter: Sheila Connor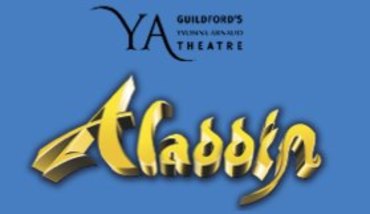 The Yvonne Arnaud Theatre at Guildford is looking for 24 enthusiastic girls, under the age of 16 years, and no taller than 4'6" to perform on stage as part of the juvenile chorus in this year's pantomime. They will be looking for girls who have good dance and singing ability.
Open auditions will take place on the main stage on Sunday 17 June, and the girls should come along ready to dance. It is requested that they don't bring any food, only water, and should wear appropriate dance clothes and either jazz shoes or jazz trainers. The hair should be up and off the face and no jewellery should be worn.
Director Gerry Tebbutt says "Come along and have some fun and prove that Guildford's got talent".
Registration begins at 10AM in the theatre foyer, and there is a £2 fee for each applicant. Details are on the theatre's web site.
The pantomime is Aladdin, running from Friday, December 7th to Sunday, January 13th.