Nottingham Playhouse takes new look at Elephant Man
Published: 20 March 2023
Reporter: Steve Orme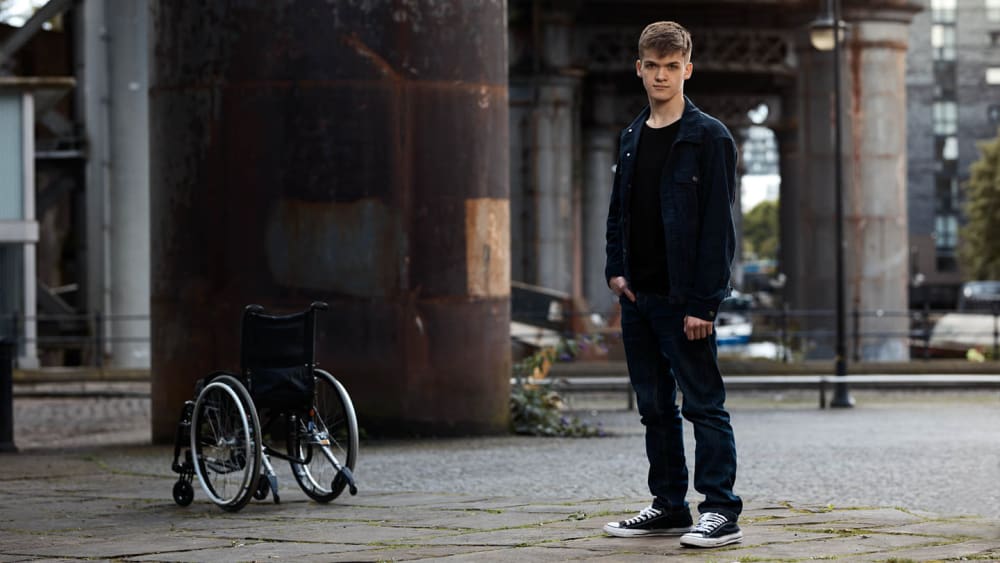 Zak Ford-Williams will take the lead in Tom Wright's play The Real and Imagined History of the Elephant Man which will have its European première in the autumn 2023 season at Nottingham Playhouse.
Ford-Williams played Tiny Tim in Mark Gatiss's adaptation of Charles Dickens's A Christmas Carol: A Ghost Story at the Playhouse in 2021 and will return to Nottingham for Wright's play which had its debut in Australia and imagines an alternative to what we think we know of the Elephant Man.
Commenting on the role, Ford-Williams said, "I can't wait to return to Nottingham Playhouse and allow audiences into the incredible, haunting world of the play. I was transfixed by The Real and Imagined History of The Elephant Man from the moment I read it. Then as soon as I experienced Stephen Bailey's vision, precision and warmth for the play I was desperate to be on board. It's a challenge and a gift of a role."
Bailey, the 2022 winner of the Royal Theatrical Support Trust's Sir Peter Hall Director Award, will direct his first full-scale production on a main stage. He said, "Tom Wright has written a bold, inspired restyling of Joseph's unique life that sees him not as a medical specimen but a man.
"The Real and Imagined History of the Elephant Man uses beautiful, poetic text to ask probing questions about work, industrialisation and the value of life. I'm thrilled to be given the platform to tell this story and to have Nottingham Playhouse backing an ambitious production featuring some of the UK's finest disabled talent."
The Real and Imagined History of the Elephant Man will run from Saturday 16 September until Saturday 7 October.
The season also features Gatiss' adaptation of A Christmas Carol: A Ghost Story which will return with a new cast and will be directed by Nottingham Playhouse artistic director Adam Penford.
Gatiss said, "I'm delighted that my adaptation is returning to Nottingham Playhouse and Alexandra Palace this year after such a successful outing last time.
"I'm sad to say that having fulfilled my lifetime ambition of Jacob Marley, I'll be hanging up my chains. But I'm extremely delighted and excited at the prospect of a new Scrooge and Marley to take up the reins for this festive season. I can't wait to be part of it again and see it from the other side." It will run from Friday 27 October until Saturday 18 November.
The theatre will again team up with the city's Lakeside Arts to bring to life Shakespeare's Twelfth Night. It will be staged in Wellington Circus, just outside the Playhouse, from Wednesday 19 until Saturday 29 July. The show will then tour schools and community venues around Nottinghamshire.
The Playhouse's 2023 panto will be Cinderella, with dame John Elkington as one of the ugly sisters. It will run from Friday 1 December until Saturday 13 January 2024.
For children aged between three and eight, the Playhouse will present Hansel and Gretel, written and composed by Nottingham creatives, in the Neville Studio from Thursday 7 until Sunday 31 December.