110 In The Shade
Book by N Richard Nash, music by Harvey Schmidt, lyrics by Tom Jones
All Star Productions
Ye Olde Rose & Crown Theatre
–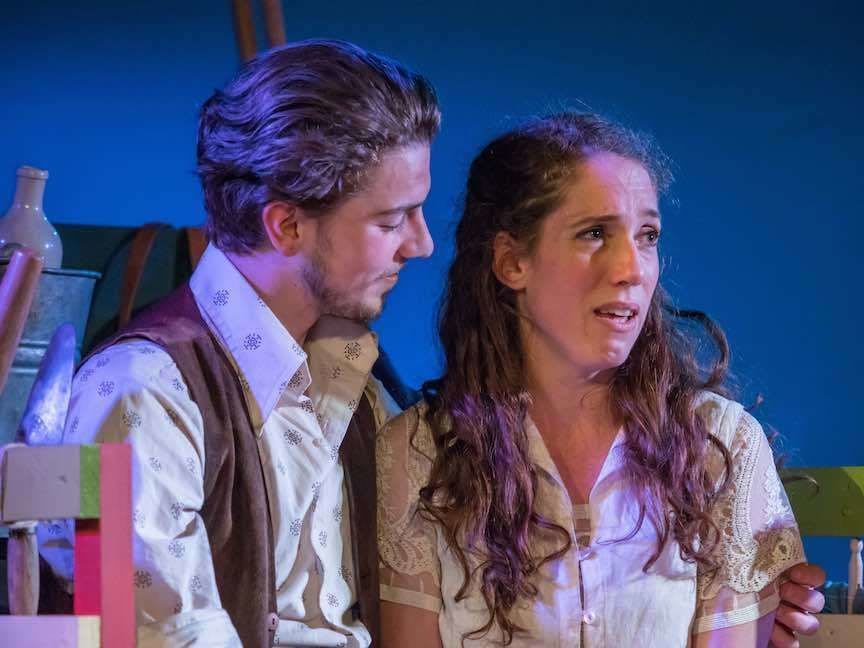 110 In the Shade is based on N Richard Nash's 1954 play The Rainmaker, a simple story of the American farmers and of plain Jane (or rather Lizzie) who looks like becoming an old maid.
The countryside is parched and need rains and Lizzie needs a fella if she's not going to dry up: at least that's the thinking of her family menfolk. They've packed her to local town Sweetwater to visit friends whom they hope will produce a beau for her.
When she comes back unsuccessful, they invite the only available man in the area, local Sherriff Bob File, to join them at a community picnic, hoping her best dress and her cooking will attract him but he's wise to what they are up to and refuses.
Then a charismatic chap rides in telling them that he is a Rainmaker and for $100 he can end the drought for them. The metaphor is pretty obvious but will conman rainmaker Starbuck deliver for the crops or for Lizzie?
Though it premièred in 1963 (after shows like West Side Story and Candide and just before Cabaret) this has a much more old fashioned feel to it with its country style music that keeps hinting at hoedowns (and indeed Oklahoma choreographer de Mille did the original dances). Kate McPhee, who is the choreographer this time, keeps that lively Western feeling with plenty of kickshaws and a hint that the Charleston might just have found its way to 1930 Hicksville.
The lilting music is well sung right from Nick Wyschna's opening verses as the Sheriff and it's been cast not just with good voices but with faces that look real country (and sweating in that 110o temperature). Christopher Lyne is absolutely right as Lizzie's gentle, caring father, David West is one earthy, fact-facing brother and Julian Quigano more madcap as the other and if Craig Nash's preacher is a stereotype that's how the others see him.
Laurel Dougall is a nervous, clothing-clutching Lizzie but full of intelligence and energy. While someone so frenetic is certainly a turn-off, she lets us see a touch of the true character beneath it and when Starbuck takes her pinned-up hair down there is a visible transformation.
Daniel Urch brings looks and charm to his Rainmaker, perhaps a little too nice but too often fades from belting out a key phrase to almost nothing, though delightful when more gentle as in "Evenin' Star", added to the show for its 2007 New York revival, and in his interaction with Lizzie.
"Everything Beautiful Happens at Night" sings the chorus in one of the numbers but what the business director Randy Smartnick gives his actors suggests something not quite so innocent as it was perhaps for the show's original audience. These farmers get their rain but there were moments when I couldn't help thinking that these folk in the American heartlands were the same stock that had just put their new President in power believing in his rainmaker promises.
Reviewer: Howard Loxton