12:37
Julia Pascal
Pascal Theatre Company in association with Neil McPherson for the Finborough Theatre
Finborough Theatre
–

Listing details and ticket info...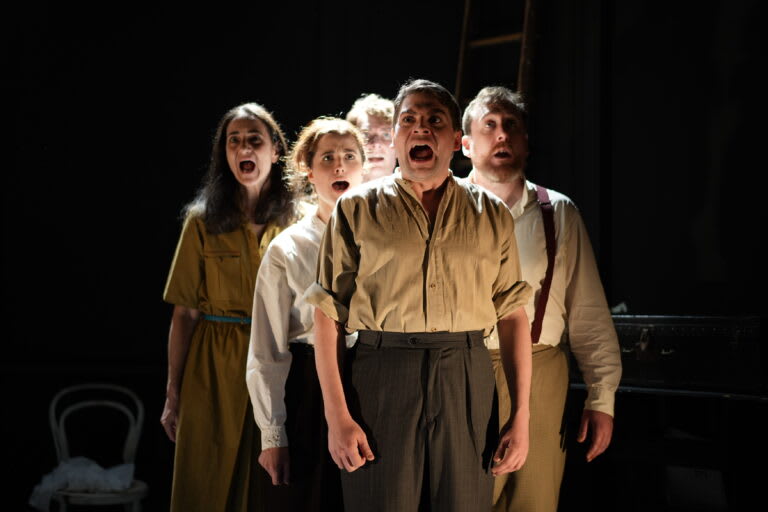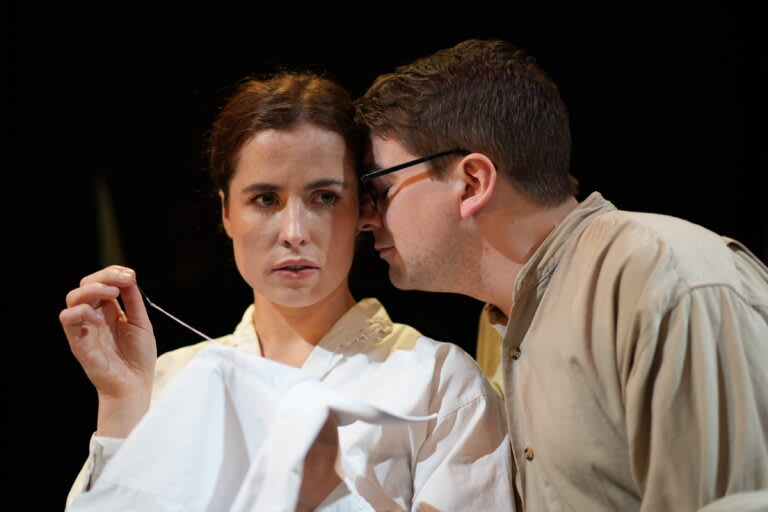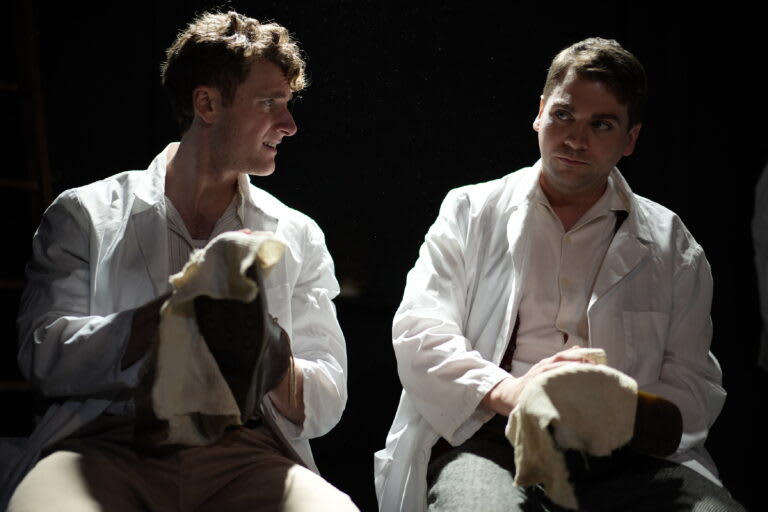 12:37—that was the time that on 22 July 1946 there was a massive explosion in the King David Hotel in Jerusalem. It was a bomb planted by Irgun, a right-wing Zionist terrorist group who sought the establishment of a Jewish state: Israel.
Though Julia Pascal's new play builds to that event, which killed 91 and wounded 26, it ducks any real discussion of the case for a Jewish state or the methods militants used to achieve it. It concentrates on the personal story of two fictional men, Irish Jew Paul Green and his younger brother Cecil. It is a story that begins in 1935 in Dublin, where they are newly qualified doctors and Paul is in love with a gentile girl, and then moves to London and eventually post-war Palestine. It takes Paul from a mercy killing to the Jerusalem massacre and Cecil from singing in synagogue to entertaining the British Army in Palestine.
Multiple short scenes include some familiar Jewish situations: family pressure not to marry a girl who isn't a Jew, confrontation with Blackshirts in Cable Street and the Holocaust represented by actress Rina, a Communist enthusiastic about Soviet society for whom both the boys fall and who later turns up in Palestine. When then asked where she has been, she answers, "Touring… Theresienstadt, Buchenwald, Dachau." The dream of a Jewish homeland is hardly discussed.
As director, Julia Pascal for most of the time keeps things moving rapidly through her 29 scenes plus Prologue and Epilogue. That makes it less immediately obvious that her script doesn't dig very deeply into the issues it raises. She also makes effective use of dance and Hebrew ritual singing (as Paul's shiksa love Eileen O'Reilly, Lisa O'Connor does some nifty traditional dancing), but an attempt to set an oddly stylised sex scene against a jokey rendition of "It's a Long Way to Tipperary" is much less successful.
There are committed performances from a fine cast. Alex Cartuson plays Paul, an emotional young man becoming increasingly cynical, Eoin O'Dubhghaill is open-hearted Cecil, his singing a great contribution. Lisa O'Connor also plays Rina Goldberg who, like Paul, gets involved with Irgun. Danann McAleer is very convincing as Harry Cohen, an East End veteran of the Spanish Civil War who teaches Paul to box and becomes the boy's stepfather and doubles other roles, while Ruth Lass plays their mother Naomi. She is very real, avoiding the stereotyped Jewish mother who sadly is seen only in the first act, though she also doubles other female roles.
The actors make 12:37 engage the attention, but it is a play that avoids getting to grips with the issues it raises.
Reviewer: Howard Loxton