15 Heroines: The Labyrinth
Bryony Lavery, Timberlake Wertenbaker, Samantha Ellis, Natalie Haynes and Juliet Gilkes Romero
Jermyn Street Theatre in partnership with Digital Theatre
–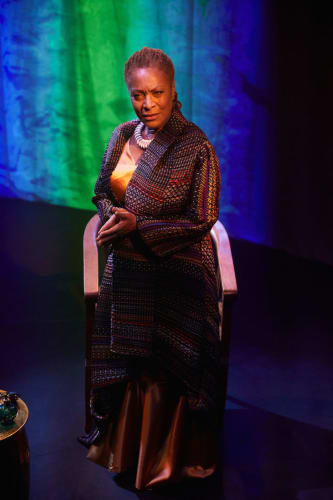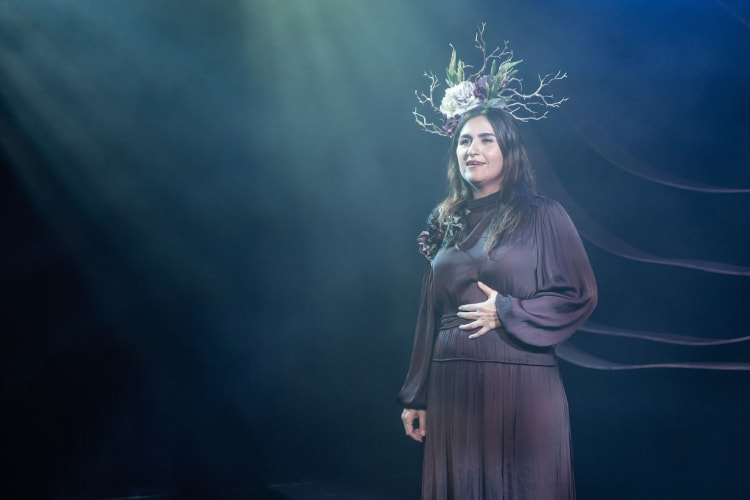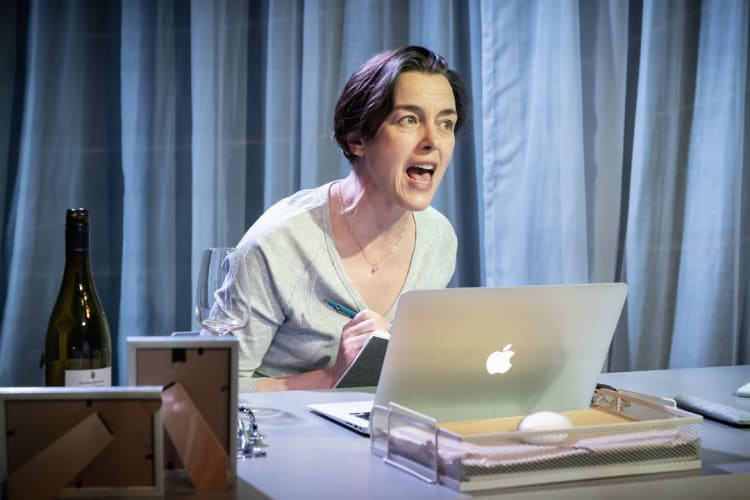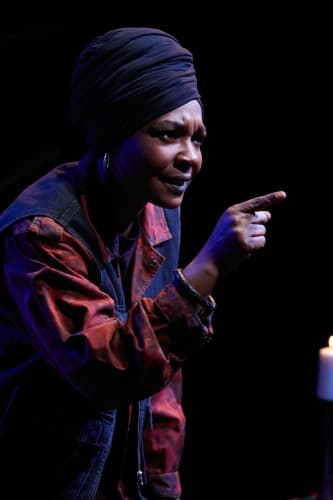 These plays in Jermyn Street's series of monologues inspired by Ovid follow a trail of abandoned or rejected women across the Aegean. They start off in Naxos with Bryony Lavery's String (directed by Tom Littler), which presents Ariadne left behind in a post-coital sleep by Theseus, still holding the red thread which she gave him to guide him out of the labyrinth at Knossos after killing her brother the Minotaur. This isn't a letter as in Ovid; she's explaining herself to the audience whom she is rather shocked to see, but not as shocked as she is at being left behind by the lover she ran away with, thinking he was taking her to Athens.
This Ariadne is a bright girl, educated by Daedalus, but not yet experienced in love affairs—it's the first time she's left home too. Actress Patsy Ferran uses her chatter as she recounts her story to hide how insecure and upset she is. There's a wry humour in the way she presents her situation.
In Timberlake Wertenbaker's Pity the Monster, Ariadne's sister Phaedra, now married to Theseus, is addressing her stepson Hippolytus who has spurned her sexual advances. This proud, self-confident woman brands herself as the monster, along with her relations. This is more about difference and prejudice than a young man's virginity.
Doña Croll gives her Phaedra a mature richness and a lancet-like delivery. She is a woman issuing a challenge, not asking favours. "What is desire," she asks. "but curiosity?" Adjoa Andoh's direction makes this a confrontation with the audience too.
I'm Still Burning by Samantha Ellis presents Phyllis, a Thracian princess who rescued Phaedra and Theseus's son Demophon from shipwreck. It is he she is addressing. Previously, she had never looked for love but this young(er) man was hot. She gave him everything, including her kingdom, but he went away, broke his promise, never came back. Now, turned into a tree, she is still angry. This is her story, not Ovid's version ("He wanted to teach me") or Chaucer's ("He wanted to fuck me") and Nathalie Armin presents it with feeling. Cat Robey's direction keeps the tree firmly rooted, but she is far from static.
Hypsipyle, in Knew I Should Have by Natalie Haynes, is Queen of Lemnos, where the women killed their unfaithful partners. When Jason (yes, the Argonaut leader) arrived on the island, she married him. Then he went off after that golden fleece. In Tom Littler's production, she is sitting at her laptop complaining that she hasn't heard from him, though she's heard rumours about what he has been up to.
She starts off tetchy but soon becomes anguished and angry. As she knocks back the wine, Olivia Williams makes you see the love and romantic memories that lie behind her bitterness as she turns her spite on Medea.
It is Medea herself who appears in The Gift by Juliet Gilkes Romero (directed by Adjoa Andoh). Now it is she who has been abandoned; after betraying her family to get Jason the golden fleece, she fled with him to Corinth where now he is going to marry its king's daughter while Medea and their children are under house arrest. While her sons sleep and she waits for Jason's arrival, she tells her story, not the distorted version she knows the press will give, as a warning to other women.
Nadine Marshall captures her disillusion and bitterness, not just at Jason but at the status given women in this place. She has made plans but things don't work out as she expected. Playgoers may know what is going to happen but it's still shocking. As Medea say, "it is likely to end badly".
There are only 3 performances: on November 10, 12 and 14 but it will be availability on Digital Theatre in 2021.
Reviewer: Howard Loxton