1984
Ballet by Jonathan Watkins
Northern Ballet
West Yorkshire Playhouse, Leeds
–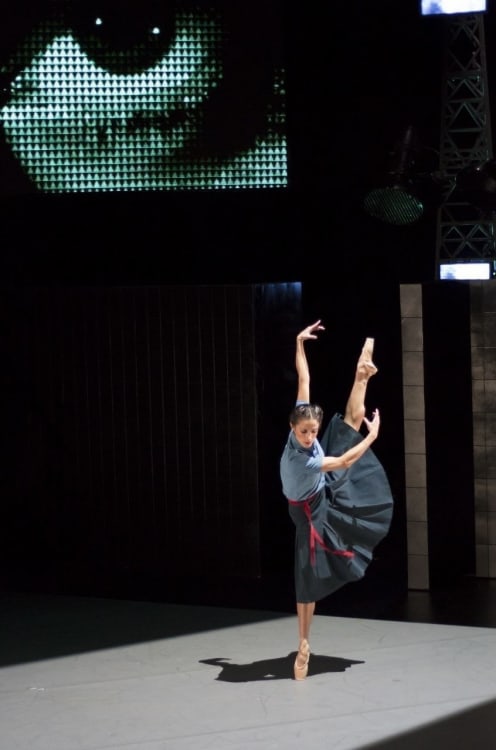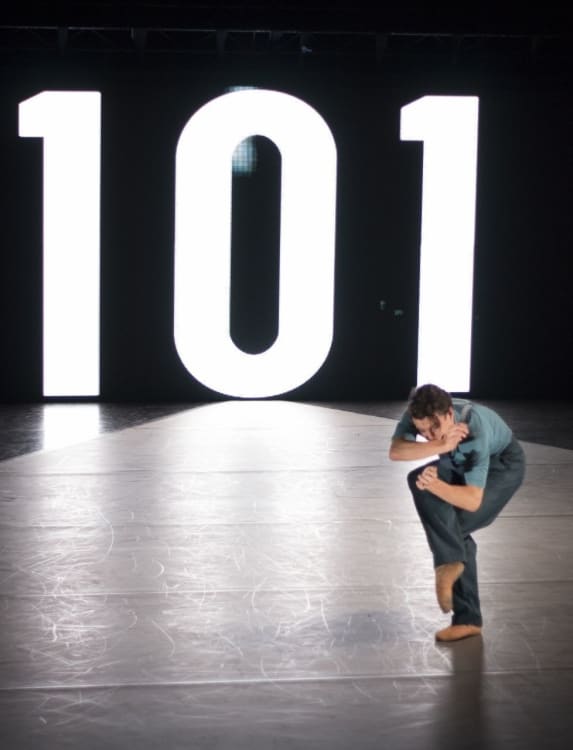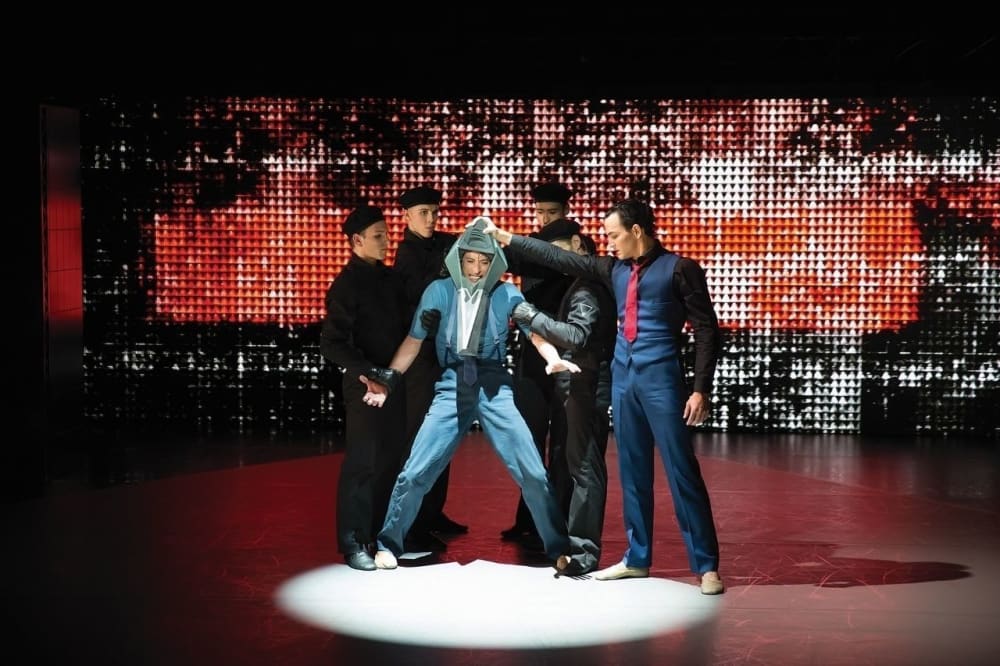 It may have taken society a few years to catch up with the ideas of Orwell's bleak vision of our future – courtesy of digital surveillance, media manipulation, state control etc – but nowadays there's no stopping the number of stage adaptations of his seminal work.
At least one major production a year seems to be the average for this decade alone, though this appears to be the first-ever version adapted as a ballet. Choreographer Jonathan Watkins certainly rises to the challenge of turning a book, largely concerned with the power of language, into a powerfully wordless piece of dance theatre.
His hope, expressed in the programme, is that it will raise questions for audiences to take away with them, and reflect on the times in which we live.
With taut and twisting dance moves, reflected in composer Alex Baranowski's unremitting score, it's necessarily a dark and disturbing experience. Time and again Watkins' choreography underlines obedience or surveillance, the latter through a sweeping dance gesture. Another recurring motif, arms raised to create a triangle – denoting strength, or is it containment – is picked up in Simon Daw's stage design.
Chris Davey's low lighting creates threatening shadows, while Andrzej Goulding's letterbox-proportioned video design is a model of restraint. Other recent 1984s have let their digital projections distract from the stage drama whereas this one only ever heightens impact.
The story is cut about somewhat, but without any harm to the narrative, and actually enhances those moments of yearning that anti-hero Winston Smith harbours for a Prole Woman, danced at this matinee performance by Jessica Morgan.
The deliriously liberating dance of passion that closes the first act, beneath a triangle of spreading chestnut trees, is one of darkly erotic joy. But as Isaac Lee-Baker and Dreda Blow (playing Winston and Julia on this occasion) look at us over their shoulders it is a reproachful moment that makes Big Brother voyeurs of us all.
Watkins, and Goulding, save another great theatrical flourish for the close of the final act, with the digital and material deletion of Winston from our sight.
This is a thrilling and chilling dance premiere throughout.
It tours to Nottingham, Manchester, Sheffield, Edinburgh, Milton Keynes, Southampton and London.
Reviewer: David Upton