20 Minutes of Action
Pollyanna Esse
Lionheart Theatre
Pleasance Courtyard
–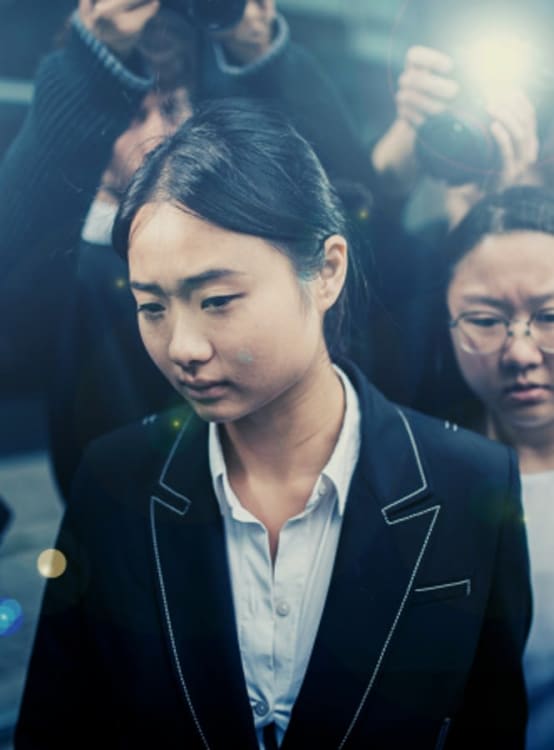 The witnesses said they had noticed a woman unconscious behind the dumpster with a man on top of her.
The victim (Shannon Yuen) woke up on a gurney in the hospital to be told she had been penetrated by a stranger. It was only much later while sitting at work reading an article about these events that she learned what had happened.
The attorney for the assailant said their client could fill in the details of what happened.
Pollyanna Esse's play 20 Minutes of Action is derived from the various court statements of a real case in which a male student athlete was put on trial for the rape of a woman student. The names of those involved and the place where it happened have been changed to avoid any possibility of legal action.
The man was found guilty on three counts including one of rape. His defence supervised by a high-powered attorney included his claim that, "I know I never raped anyone that night. In no way was I taking advantage of anyone."
They also pitched in the wonderful work he was doing to change the drinking culture which he blamed for any of his misbehaviour.
Tucker (Benjamin Sumrie) had been a promising athlete looking forward to an impressive future that would be impossible if he was found guilty. In a letter to the court, his father (Connor McCausland) insisted, "that was a steep price to pay for 20 minutes of action and was not appropriate for Tucker."
And of course, in any rape case there are those questions about how much the victim had drunk, what was she wearing and whether she is sexually active.
Despite the victim having been unconscious and therefore unable to contradict Tucker's claims of what took place, the court found assailant Tucker guilty. The punishment for such a crime would often be seven years in prison, but taking into account Tucker's background, the judge sentenced him to six months in prison. The trauma of the rape and the subsequent court case will live with the victim for the rest of her life.
The final short section of the play shifts to other victims and wider issues.
It is a sensitive intense fifty-minute performance that the audience found very moving. Some cried. Others held their companions' hands. It doesn't provide answers or propose action beyond the need to discuss issues of consent with each other and to encourage men to be part of that discussion.
Reviewer: Keith Mckenna