3000 Trees: The Death of Mr William MacRae
Andy Paterson
Salt 'n' Sauce Promotions
New Town Theatre
–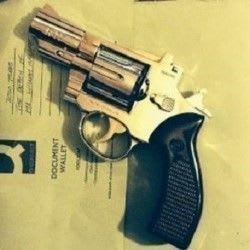 After the near-deafening report of a pair of gunshots, the surprised audience of 3000 Trees: The Death of William MacRae were further bewildered as Andy Paterson stepped briskly forth, singing with gusto about sending the truth up "in ashes and smoke".
Himself portraying the purgatorial shade of the titular MacRae, he sits at his shadowy desk and liberally helps himself to a bottle of lamentably mediocre whisky.
The play introduces the audience to the figure of William MacRae, renowned Glasgow lawyer, ex-naval officer and former aide-de-camp to Lord Mountbatten, who, much like his former charge, may well have met his end at the hands of foulplay.
It's an interesting hour's stage traffic, with Paterson proving an interesting host and his invocation of MacRae is charming and witty, if a little tragic. The play itself wears its fiercely patriotic and nationalistic badges upon its sleeve and, much like the man himself, it's outspoken in its wish to have you know where it stands.
However, the unfortunate shortfalling of the piece is that there seems to be a definite assumption that the audience is fully clued-up on the events involved and the personality at play. Quite an assumption over 30 years after his death that the entire audience would know who this relatively minor personality in the SNP would be. Particularly when playing to a world stage of Fringe patrons.
Despite that, and the occasional out-of-place song, which never quite gel with the rest of the piece, it's an entertaining and educating hour, particularly for those of a conspiratorial bent.
Reviewer: Graeme Strachan