4/4
Handel, Barber, Britten, H K Gruber
Royal Opera House
Royal Opera House
–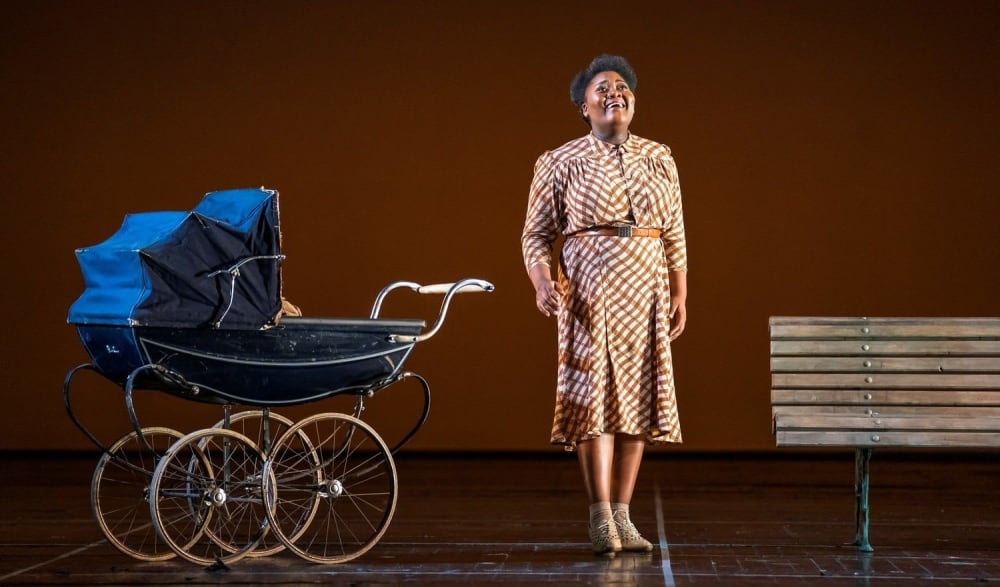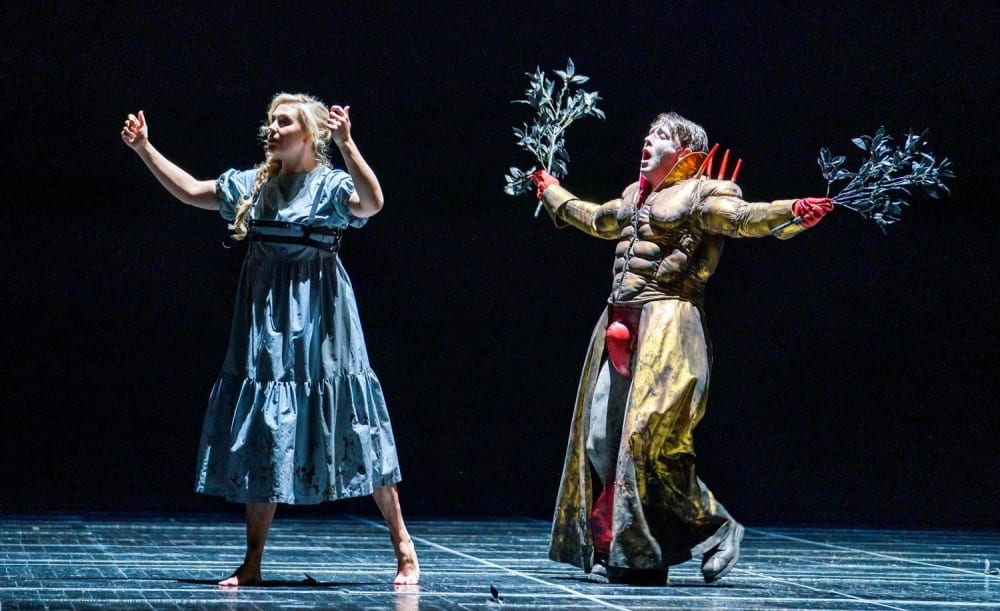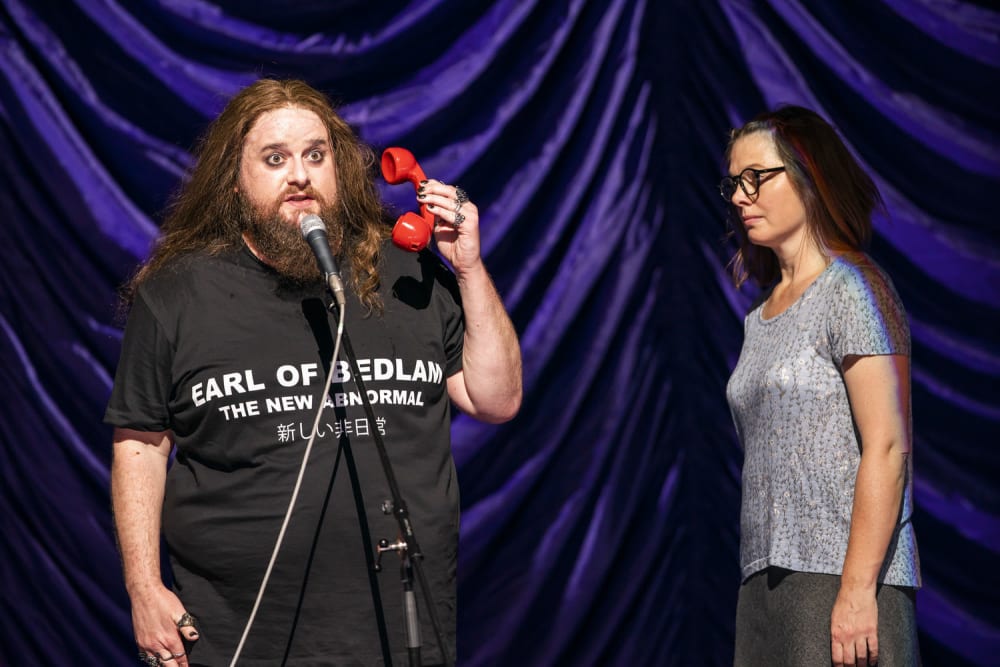 Minimal cost, minimal cast, but Covent Garden is back in business, presenting four power-punching works online and to a socially distanced audience with themes about 'who we are and where we are' at this time of crisis.
The short pieces, more usually performed on the concert platform rather than theatrical stage, deal with isolation, loneliness and frustration, albeit in heightened, operatic form.
The first is Handel's Apollo e Dafne, in which Jonathan McGovern's lustful God, in golden lizard skin and giant crimson codpiece, pursues Alex Lowe's demure Daphne, reeling her in with invisible strings. The comic seduction turns nasty, but just in time the nagging finger of retribution humbles the mighty. Sadly, things don't turn out so well for the maiden either.
All the artists are UK-based, including the South-Africa born Masabane Cecilia Rangwanasha, who sang Barber's Knoxville: Summer of 1915, deliciously, as the performer recalls—or imagines—happy, gentle, childhood days on family porches and lawns.
Feeling utterly stir crazy? Try the final offering Frankenstein!!, H K Gruber's surreal, manic horror-show cabaret, performed a little awkwardly by tenor Allan Clayton as a demented rock star. Imagine a Da-Da musical scripted by Ivor Cutler about Marvel comic heroes.
Between the last two came the highlight of the evening, mezzo Christine Rice in Britten's 15-minute cantata Phaedra. The percussive music vibrates constantly on the verge of madness, brilliantly reflected in the phrasing and expressiveness of Rice's interpretation.
The two-hour programme was given before a socially-distanced audience and can still be seen online for £16. The first 30-minutes of the video, in which nothing happens, can be skipped.
Reviewer: Colin Davison