42nd Street
Music by Harry Warren, lyrics by Al Dubin, book by Michael Stewart and Mark Bramble, based on the novel by Bradford Ropes
Curve, Leicester
–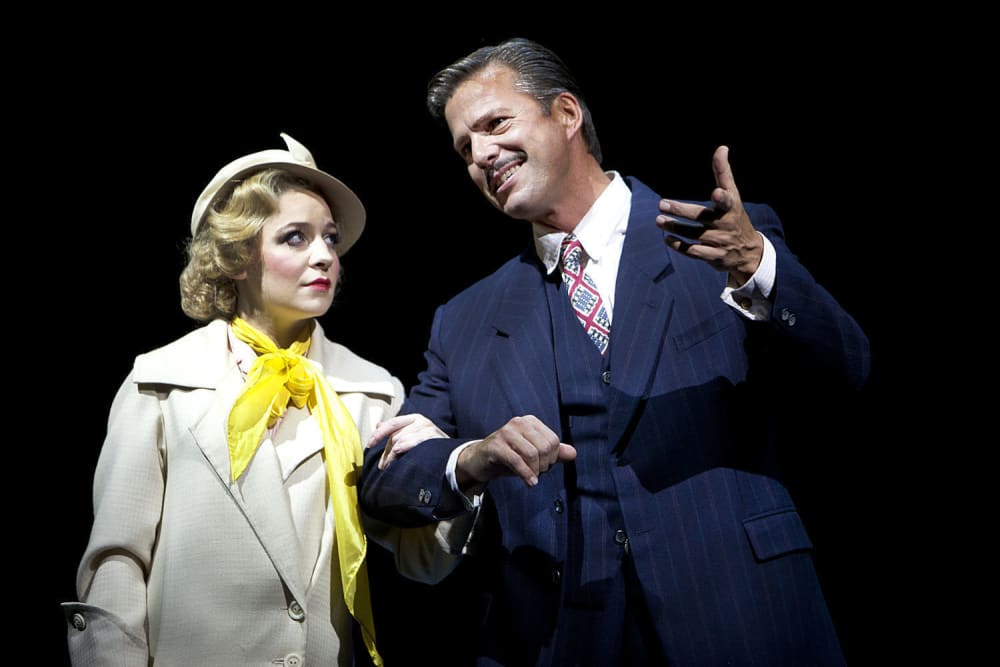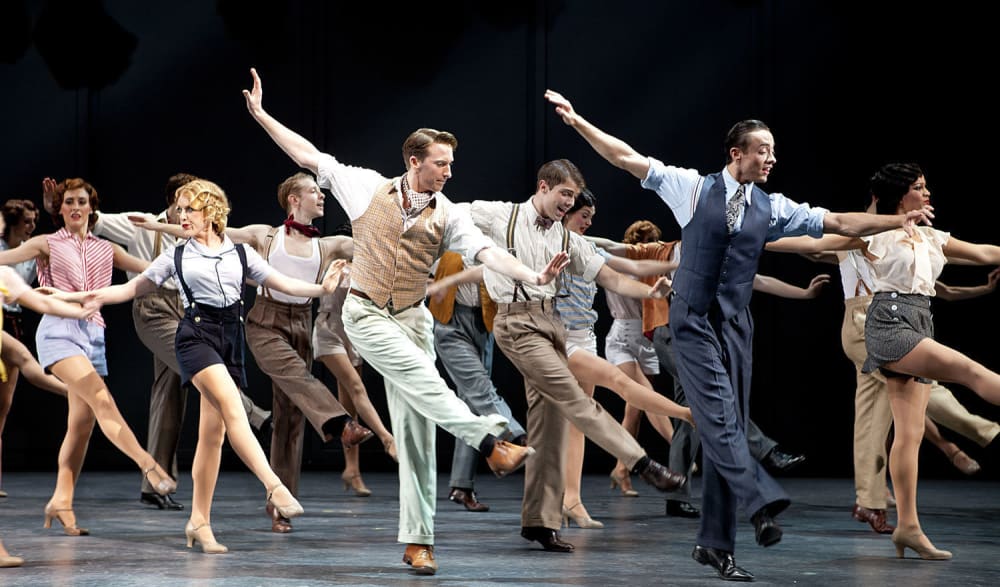 In just over three years since it opened, Curve has been building a reputation for musical theatre, so it's no surprise that it's chosen a song-and-dance spectacular instead of a more festive offering to herald the new year.
Curve's artistic director Paul Kerryson directed 42nd Street at Chichester Festival Theatre 18 months ago at a "breathtaking pace", according to my colleague Sheila Connor, and energy and enthusiasm are the hallmarks of this revival which benefits from being on Kerryson's home territory.
As soon as you see and hear the opening overture, with the curtain rising 18 inches to reveal a plethora of dancing feet, you know you're in for something special. Kerryson is able to use Curve's vast stage to its maximum as a 23-strong company and a 14-piece orchestra serve up an unforgettable evening's entertainment.
42nd Street is one of the few musicals to have made the transition from a film to the stage. It focuses on legendary theatre director Julian Marsh's attempts to put on a new musical at the height of the Great Depression.
The plot of 42nd Street is about as complicated as a joke in a Christmas cracker. But the songs and dance routines are so memorable that the thin storyline isn't a problem.
In a nutshell, the musical tells the story of Peggy Sawyer who arrives on Broadway aiming to break into showbusiness. She gets a part in legendary yet ruthless director Marsh's new production Pretty Lady which has to succeed to boost his ailing career and finances.
When the star of the show Dorothy Brook fractures an ankle, Peggy gets an even bigger break—stepping into the diva's shoes in the lead role.
Despite almost insurmountable pressure from March—"Sawyer, you're going out as a youngster but you've got to come back as a star!"—the ingénue saves the day.
Tim Flavin, who played Marsh at Chichester, reprises the role here and shows just how terrifying and intimidating the director from hell can be. Bearing a passing resemblance to Rhett Butlet in Gone With the Wind, Flavin portrays Marsh as a perfectionist who drives his cast to exhaustion—yet there's still something likeable about him.
Daisy Maywood, who recently played Eponine in Les Miserables in the West End, gives a stunning performance as Peggy, extremely naive yet confident of her dancing ability and with the necessary talent to pull off becoming a star.
Ria Jones is a perfect choice as Dorothy Brock, the prima donna who gets parts on her reputation rather than her ability. The scene in which she's auditioning for Marsh but is hopelessly out of step with the dancers around her is a delight.
The acting, dancing and costumes are first class while the songs, including "You're Getting to be a Habit with Me", "I Only Have Eyes for You", "We're In the Money", "Lullaby of Broadway" and the title song are exquisitely played and performed.
Such has been the popularity of this production of 42nd Street that it's been retained for an extra, seventh week. It's a fabulous, feelgood show that'll have your feet tapping throughout the evening and probably all the way home too.
Reviewer: Steve Orme