42nd Street
Book by Michael Stewart and Mark Bramble; Music by Harry Warren; Words by Al Dublin
Martin Dodd for UK Productions
Palace Theatre, Manchester
–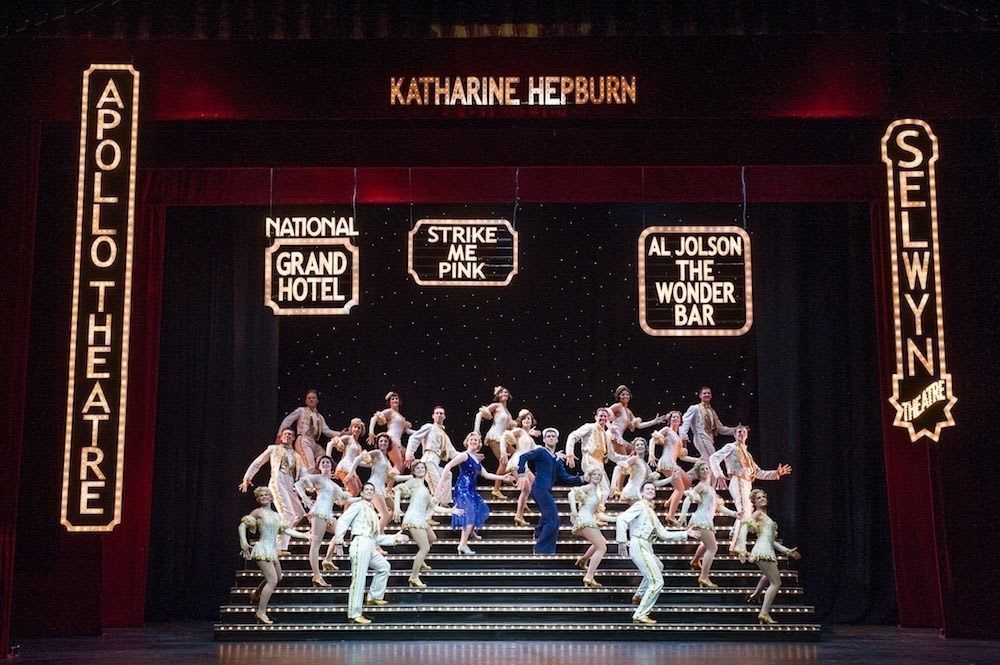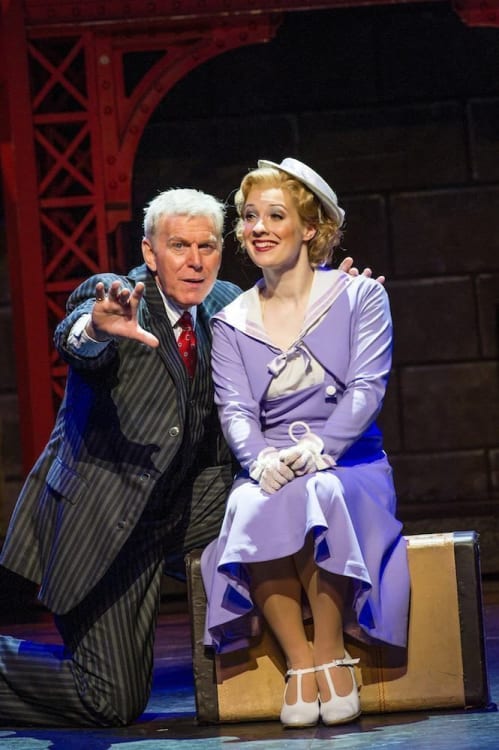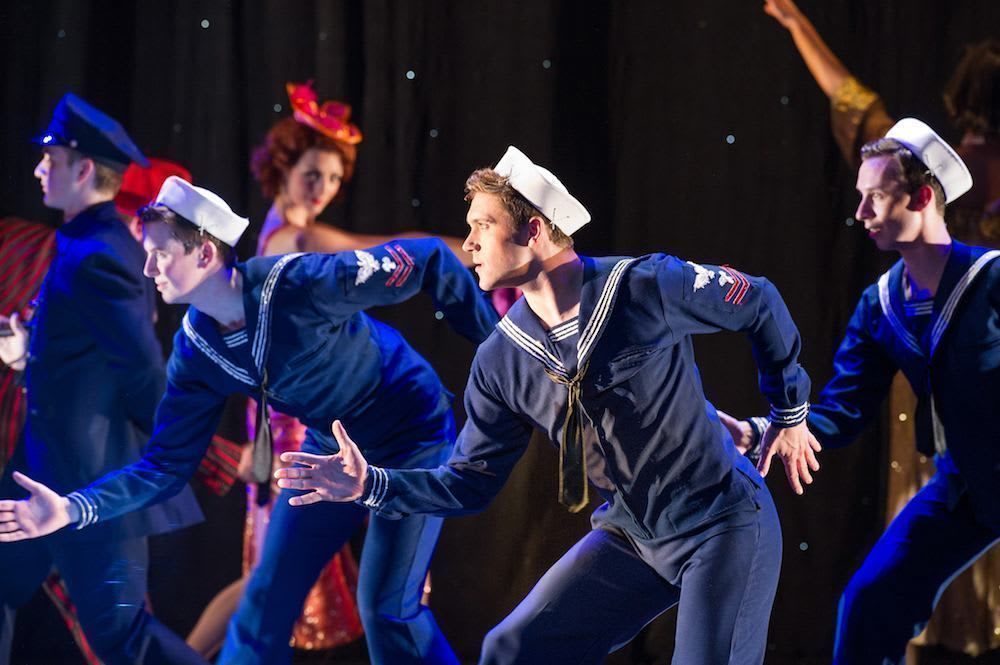 Picture it. It's the day before your musical comedy (the one which will make or break you and all concerned) is due to open on Broadway. There's an accident in rehearsal and your leading lady breaks her ankle. Calamity! Nothing to do but cancel the show, throwing two hundred people into the over-flowing ranks of the unemployed (this is 1933 and the Great Depression is in full flood).
But wait. What about that new girl in the chorus? The one from small town, Pensilvania? She's raw but she has talent to spare. It's a long shot, but maybe, just maybe, little Peggy Sawyer can save the day.
'Sawyer, you're going out a youngster, but you've got to come back a star!'
There are some significant strengths to this stage version of 42nd Street; most notably the dancing. The curtain-raiser, "Audition", hits the audience right between the eyes with upbeat, synchronised tap dancing from the ensemble (with Graeme Henderson, as choreographer Andy Lee, leading quite literally, from the front). Here and throughout, the women in particular display immaculate timing.
Jessica Punch as Peggy (a role created on film by Ruby Keeler) matches the original for charm and singing, and surely outshines her as a very fine tap dancer.
For the most part, the show succeeds in capturing the essence of Busby Berkeley using only a couple of dozen dancers (rather than the couple of hundred BB generally had at his disposal). The one exception here involves the use of a mirror in an apparent attempt to recreate the trademark kaleidoscope patterns of Berkeley's choreography. This was almost certainly doomed to failure even without the clear damage that the mirror has suffered in transit. (Note: the original stage production was also blighted by damage to sets in transit—perhaps there's something to those theatrical superstitions, after all?)
42nd Street is a musical comedy about putting on a musical comedy, and the production tries hard to blend rehearsal, performance and "real life", seamlessly. On the whole, this works well, but it backfires on Marti Webb's big number, "I only have eyes for you."
Webb's character, Dorothy Brock, the troublesome diva who will eventually come a cropper (a literal lucky break for Peggy), is lamenting yet another parting from the love of her life, Pat Denning (played persuasively by Stephen Weller). It's a rare moment of pathos in an otherwise frantic show, but its force is fatally undercut, when "real life" elides into a show number and Brock is framed by chorines dressed as charming but comical flowers. Hence, what might have been a moving insight into a complex character is rendered slight and even a little silly.
Writers and directors need to bear in mind that there are three aspects to any great musical (even a musical comedy): music (of course); dance (obviously); and story. This last is what carries a fun night out over the hill into a memorable theatrical experience. That Lloyd Bacon's 1933 film has more edge than this 2012 stage version either has much to say about 21st century audiences or (more likely) about the presumptuous infantilisation of audiences by too many 21st century productions.
Standing nobly against this, Dave Willetts, as gruff but committed director, Julian Marsh, provides the show's dramatic and aesthetic highlights. Willetts has a stillness and authority which commands an audience's attention, and his singing voice, most notably on his solo rendition of the title song, is simply exquisite.
During the extended finale, the audience applauds warmly with scattered cheers; scant reward for the talent, energy and commitment of those on stage. This 42nd Street is all in one register: fun, fun, fun until it risks us becoming weary of "fun". A bolder, more nuanced story could well have brought the ovations the cast's efforts, individually and collectively, deserve.
Reviewer: Martin Thomasson