42nd Street
Music by Harry Warren, lyrics by Al Dubin, book by Michael Stewart & Mark Bramble
Ovation
Upstairs at the Gatehouse
–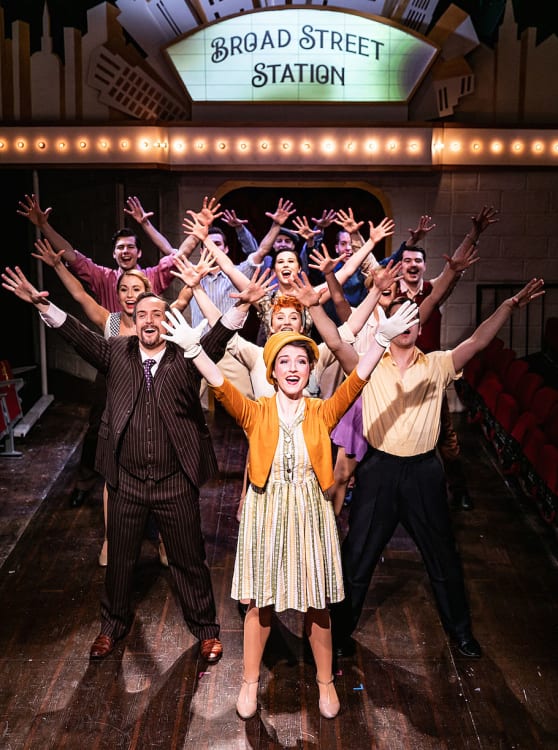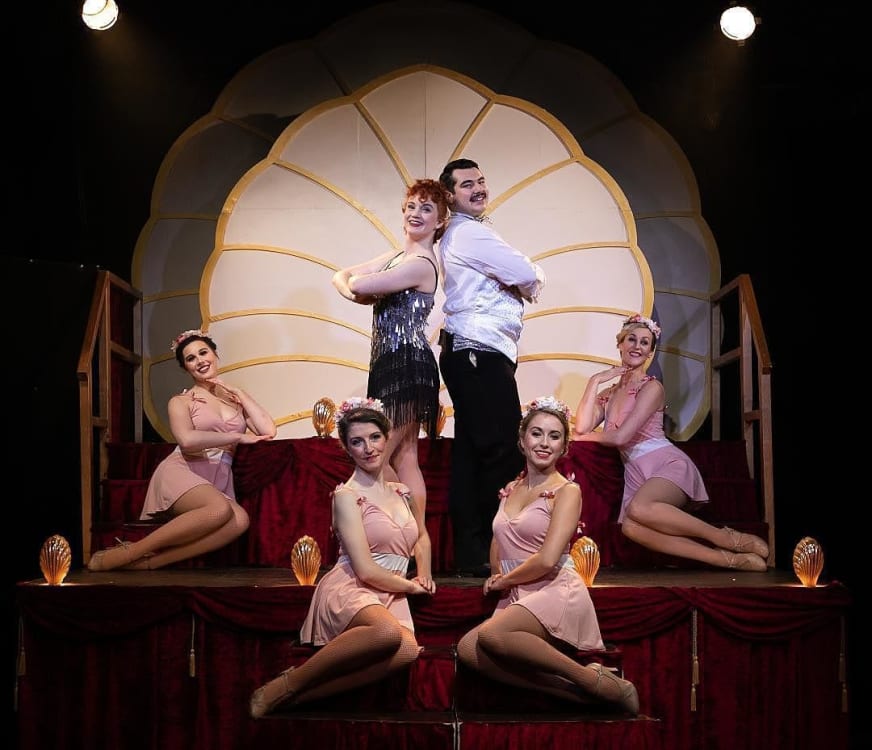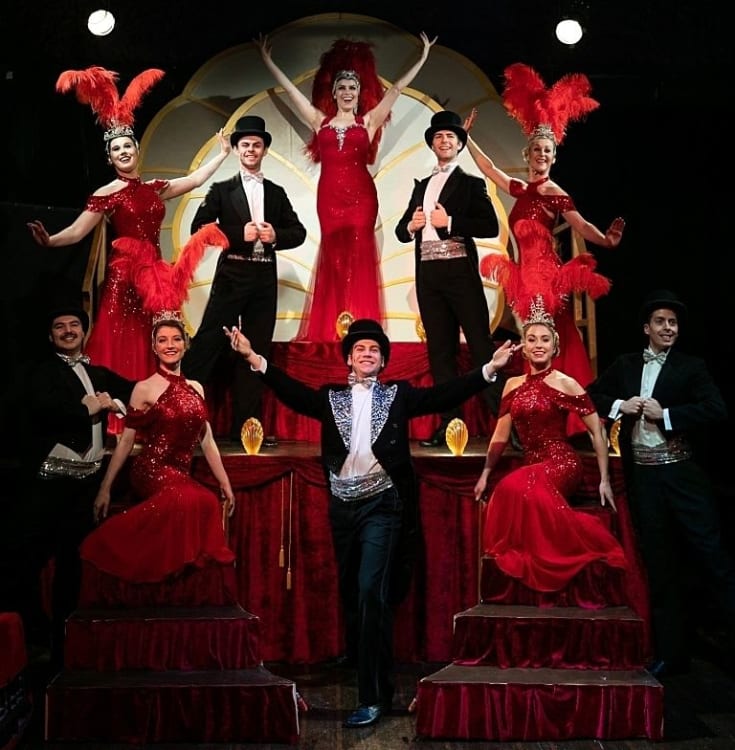 This zippy-zappy, tappy-happy 42nd Street is another sparkling success for Ovation, which has the knack of taking a big show and packing it into a small space to deliver great entertainment.
With relatively simple scenic elements at either end of traverse staging, the lack of West End glitz may give a deceptive impression to an incoming audience, but showbiz takes over when the band strikes up. As the bare stage fills with dancing feet and colourful costumes, it's irresistible.
It is pretty daring of Ovation to mount this fringe première so soon after a lavish Drury Lane production, but the result turns out to be a Christmas treat.
Of course, it helps that this tale of a shy youngster from Allentown, Pennsylvania, who can hardly pluck up the courage to enter the stage door and misses her audition, is packed with lively numbers. "Lullaby of Broadway," "Keep Young and Beautiful," "I Only Have Eyes For You" and "You're Getting to Be a Habit With Me" are all in this show as well as the title number for, though based on the 1933 movie and the original novel, the stage version added other songs Warren and Dubin had written (including "We're in the Money," shoehorned in rather awkwardly). As we follow Miss Peggy Sawyer's progress from chorine to new star, they get sung with gusto and danced delightfully.
Kate-Anne Fenton as Peggy arrives open-mouthed but faces rejection until rescued by Rory Shafford's Billy Lawlor (rich-voiced and romantic as befits the leading man of Pretty Girl, the new show which is starting rehearsal) and then gets into the chorus. With Fenton's fizzing feet, you see why she gets promoted to lead when star Dorothy Brock (who's not much of a dancer) is injured.
Tamsin Dowsett's Dorothy might be choreographically challenged but hey, this caustic diva can sing! Her silly ass ageing admirer is a caricature character that gets a matching performance from young Christopher Hewitt, but Alex Wadham brings humanity to Pretty Lady's hard-nosed director as he appreciates Peggy's talent. Charlie Burt gives a vivid performance as the show's writer and there is strong support from the whole company who deliver Simon Adkins choreography with aplomb.
The plot may be rather a cliché, but Emily Bestow's costumes providing lots of glitz, great songs and the fast-tapping feet of the talented cast all come together under John Plews's direction to give him another success to celebrate. These thirteen hardworking performers (chosen after auditioning 200 out of 700 who applied for the show) do themselves credit providing a show that fizzes and is full of fun.
Reviewer: Howard Loxton