44 Days
Created by the Company
International Collegiate Theatre Festival presents Alma College Theatre
Greenside at Royal Terrace
–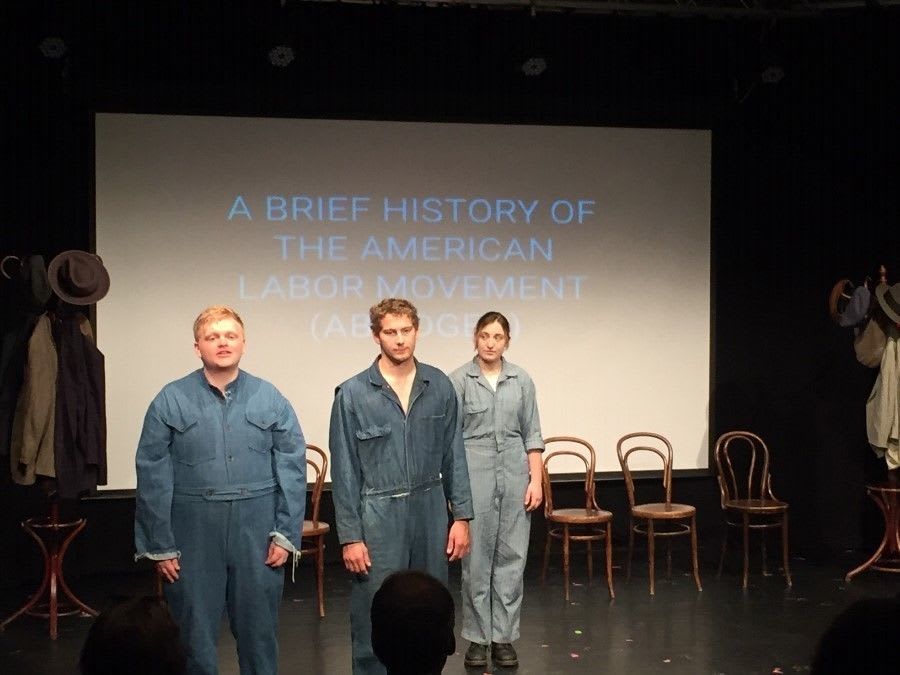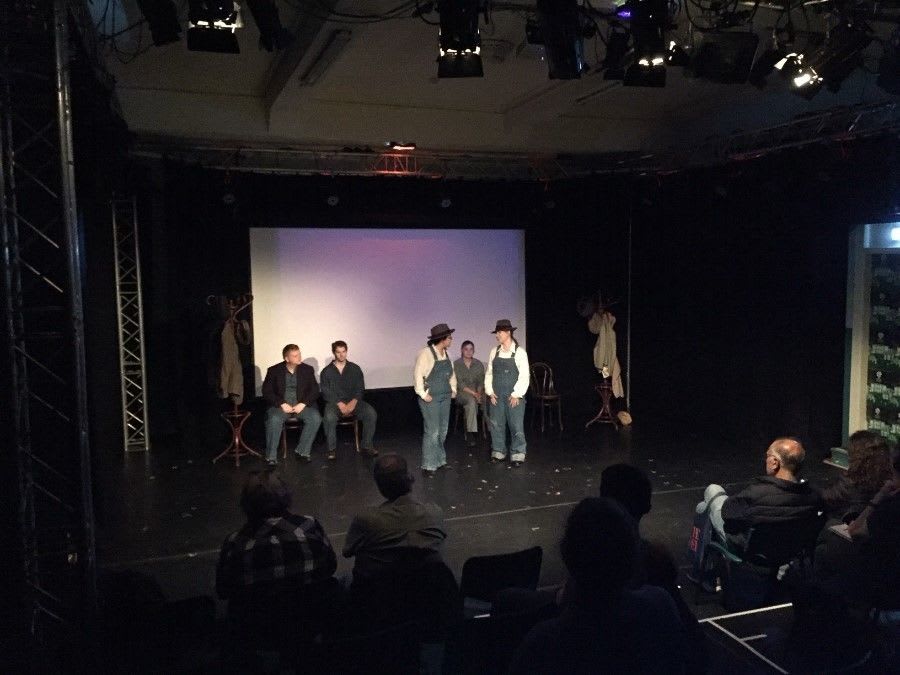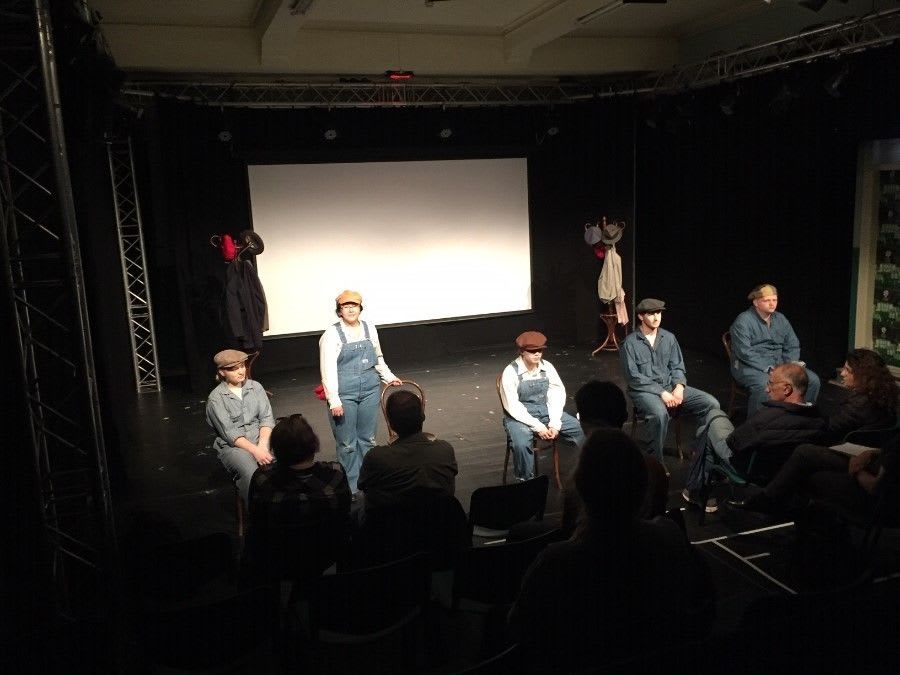 What do you do if your employer is treating everyone badly and even bans trade unions?
That's how things were in the early 1930s at the General Motors plant in Flint Michigan, a town where the police chief was a former GM detective and a judge had $100,000 invested in the plant.
44 Days gives us a documentary account of the fierce struggle of company workers to win union recognition and improve conditions.
Short audio clips of participants in the 44-day strike, along with occasional union songs from the 1930s, are interspersed among the imagined scenes of workplace arguments and family discussions to dramatically bring to life an historic event that inspired union activists for decades to come.
GM workers had few rights. You could turn up one morning and find your job had been given to someone else. Knowing that strikers would be instantly replaced, GM workers organised a sit-in to prevent anyone working or removing the machinery.
Friends and family would supply food to the protesters and, when there was talk of the National Guard being sent to clear the occupation, the union leader threatened to place himself at an open window to be shot by the first bullet fired.
This well-researched, entertaining production demonstrates how, even in the most dire situations, people can find imaginative ways of creating a more just society.
Reviewer: Keith Mckenna