5 Guys Chillin'
Peter Darney
Em-Lou Productions
Kings Head Theatre
–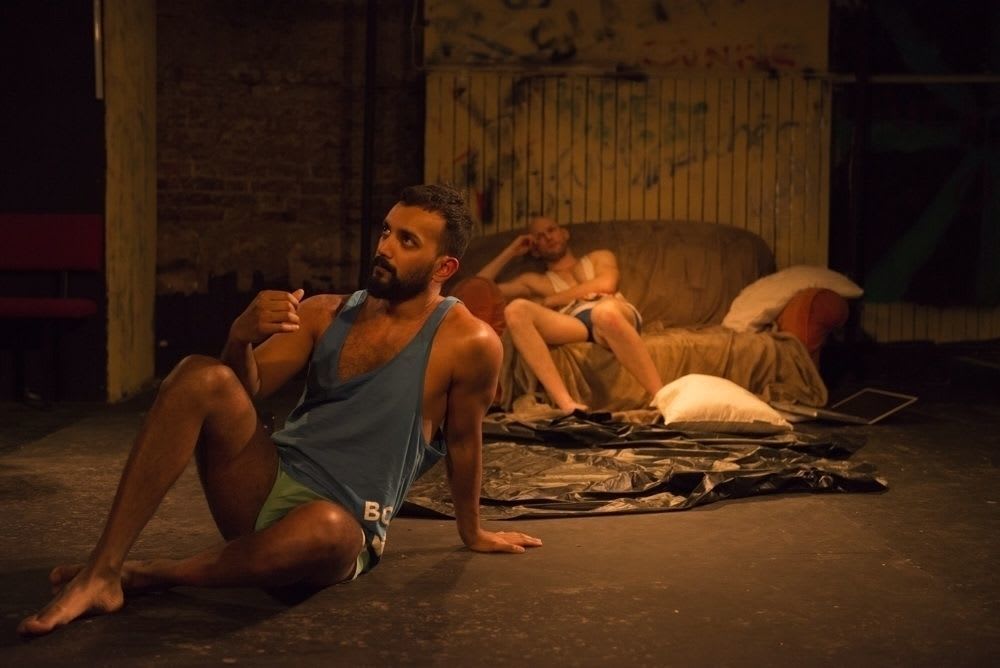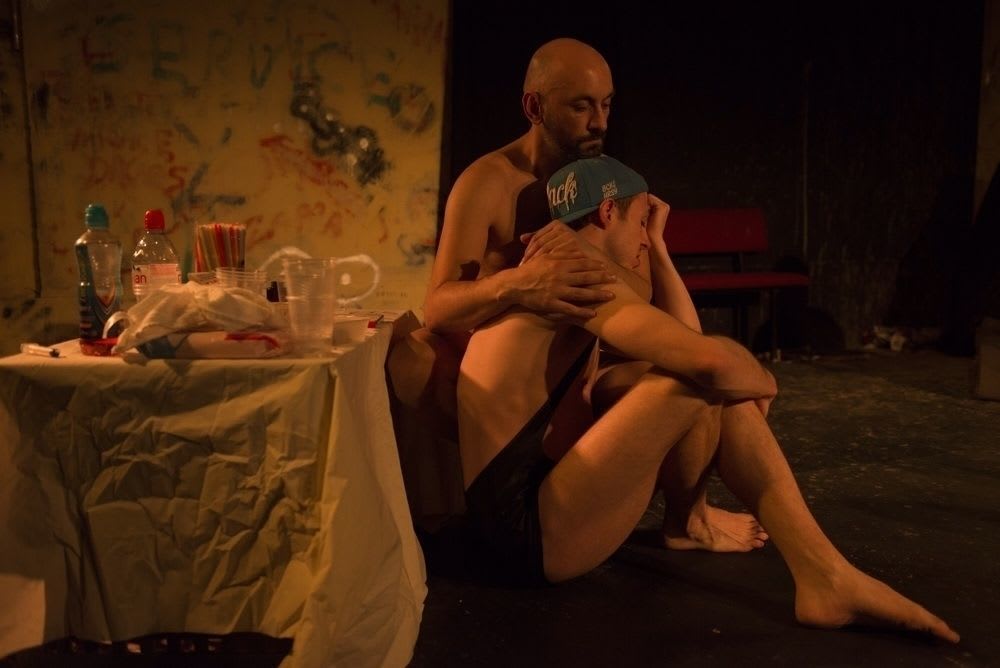 The chillout that Peter Darney takes us to in his play 5 Guys Chillin' is a group sex party and one that is fuelled by a variety of drugs.
Such 'chemsex' parties are becoming more common in London. The online social networking application Grindr has made it easier for gay and bisexual men to organise these private events.
The play emerges from fifty hours of interviews with men who used Grindr, the material being shaped and reassembled to create the five gay characters.
J (Gareth Kennerley) and M (Haydn Whiteside) are hosting a chillout party at their home. The guests include the gay couple R (Elliott Hadley) and his older partner B (Michael Matovski).
Arriving slightly later is the final guest, PJ, an Asian who is from the very start awkward. In part, that could be because this is the first time the three guests have met their hosts.
Initially, all but PJ strip down to their shorts and begin taking drugs. They touch each other sexually and talk excitedly about sex. We hear about the kind of things they like and the drugs they take such as crystal methamphetamine (referred to as Tina), GHB/GBL and mephedrone. A couple of them later start injecting into their arms (slamming).
Not long into the show, tensions begin to emerge. PJ makes a clumsy comment about his discomfort with sexual contact with older males and gestures with his arm in the direction of B as if illustrating what older men were like.
He adds to this by using his mobile, a breach of chillout etiquette that B is all too ready to note.
When B starts to talk about the way chillouts are organised, he points out that Asians are not really wanted on Grindr. This provokes a row with M about racism.
Increasingly, they reveal more personal details about themselves. Two of them mention they have children. PJ says he got married even though he knew it was men he preferred.
All of them have had bad sexual encounters. This included for one being threatened with a knife and on a different occasion being tied up as a sex slave for the use of multiple men.
The characters are believable, their openness made credible by the drugs they are consuming. The potentially static nature of what could be simply monologues is disguised by the characters constantly interacting with each other through short comments, through dancing and through touching.
Among the cast of fine actors, Elliott Hadley as the funny, excitable and warm R dominates the performance. But for me the most affecting moments came from M, whose more critical reflections on what they are doing sums up the chillout scene as destroying relationships. "All I see is a lot of pain."
The show ends with an extraordinarily powerful and disturbing moment which is the terrible logic of what went before.
This play will not make comfortable viewing. It does not tell us what has driven these men to this point in their lives, but it does show all too well that it is not a place they should be.
Reviewer: Keith Mckenna