5 Plays of Christmas
Olu Alakija, Ellen McNally, Benjamin Storey, Sarah Tarbit and Mandi Chivasa
Live Theatre, Newcastle
From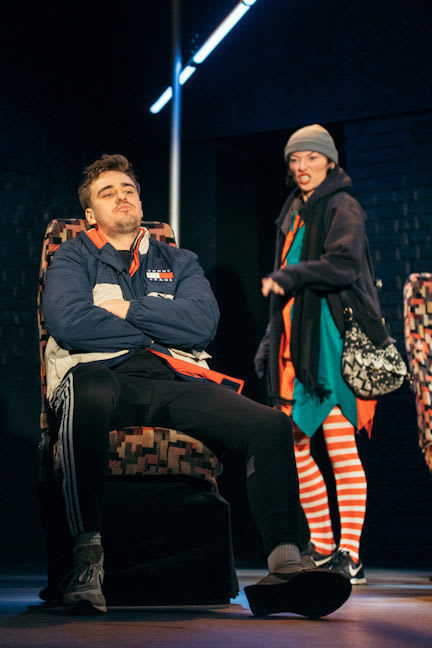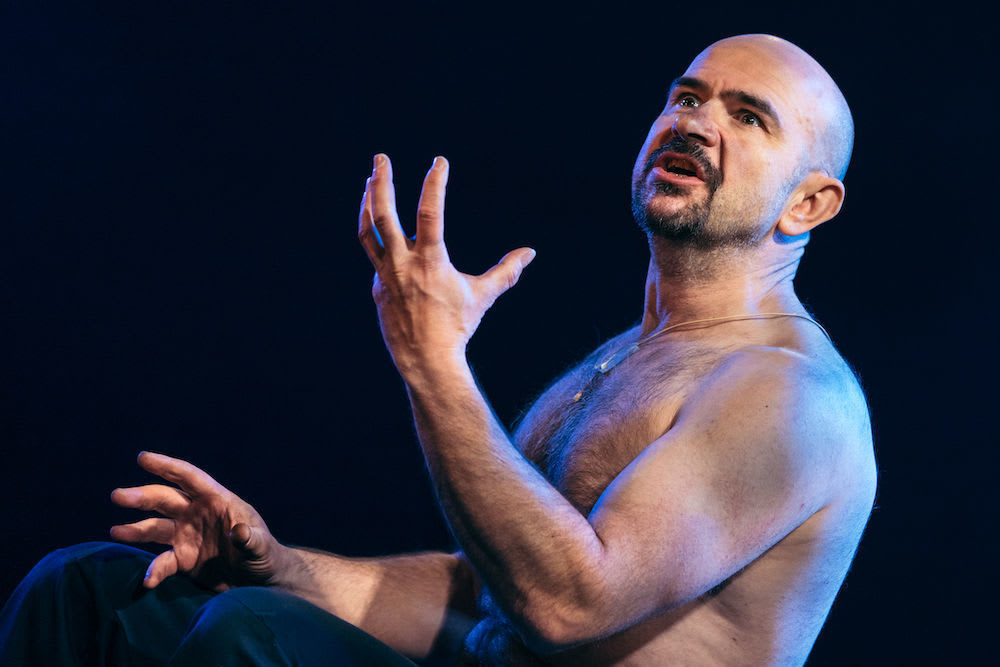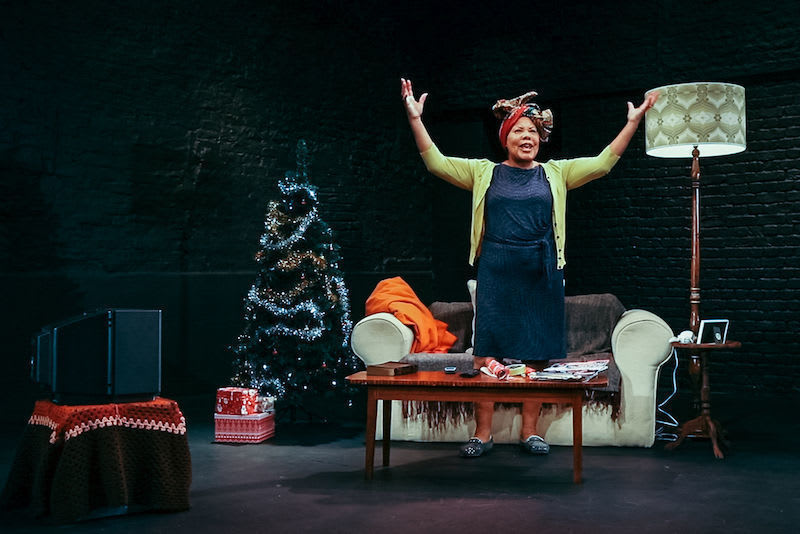 Five new and original alternative festive stories filmed behind closed doors, due to COVID-19 restrictions, and available free across digital platforms.
The End of Term Show
Written by Olu Alakija, directed by Graeme Thompson and performed by Brian Lonsdale
The nativity play season is upon us. Young Maxwell Martins has barricaded his colleagues in a room with the headmaster in order to explain why he doesn't want to be put in charge of the end of term show. He was, you see, well-known at High Grange Primary school as the seven-year-old boy who killed Christmas.
It was during an unscheduled break in the school nativity play that his teacher Mr. Carter screamed at him, "you have killed Christmas!" His crime? He had forgotten his one and only line, and, in a moment of stagestruck madness, improvised, causing highly entertaining comic consequences.
Alakija's writing skill is superb and his observational prowess quite extraordinary—he captures the terror of a seven-year-old while at the same time whisking us back to the 'eighties when it was okay to drag a child off stage by the scruff of the neck, or name your child Charlie Brown after a cartoon character. He conjures and cajoles aspects of the ensuing fateful events in a way that is both comic and poignantly accurate. His evocation of what food allergies meant in the '80s is quite hilarious.
The bright shining star of this one-man monologue is Brian Lonsdale, a man with a quirky laugh who takes on the character of Maxwell Martins with so much energy and enthusiasm that we see the sweat of his effort glinting in the stage lights. He seizes the nuances of an awkward small boy through nervous laughter and perfectly placed, gauche body language. There is a delicious child-like urgency in his compelling performance as he unpicks the events surrounding his story to explain that the gravity of the incident had left scars on his personality, damaging his confidence and making him extremely reluctant to take charge of the looming end of term Christmas production. I wanted to hug him and re-assure the seven-year-old that his mother wasn't going to put him up for adoption because he'd ruined the school Nativity Play and that he hadn't really killed Christmas.
Londsdale's impressive credits include Warhorse in London's West End and Othello with English Touring Theatre and he was an original cast member of the highly acclaimed The Pitman Painters. Graeme Thompson's direction comes through loud and clear with a masterclass of pace and comedy timing.
So here's the question: "what would have happened to Christmas if there was room at the Inn?" Only the timid, seven-year-old Maxwell Martins from High Grange Primary School knows.
Skeletons in Cullercoats
Written by Benjamin Storey, directed by Graeme Thompson and performed by Jessica Johnson and James Gladdon
The first Christmas after the loss of a family member is the tragedy that writer Benjamin Storey has crafted into a beautifully tender, yet comic story.
Brother and sister Joe and Danny are on the last Metro home to Cullercoats. Joe's been arrested for trashing the cemetery and Danny is stressed out of her head and dressed in an elf costume. Danny—a magnificent, expressive performance from Jessica Johnson—is furious with her brother, telling him he has to leave home on Boxing Day because what he's done is unforgivable. The tension between the two is palpable, the pain of their first Christmas without their beloved mam, unspoken at first, is visible through their joint anger.
As the yelling accelerates and the Metro dings time for a stop, Danny gets up to leave the carriage but, looking back at her brother sitting furiously in his seat, she changes her mind and sits back down. Slowly, the two begin to remember Christmases past.
James Gladdon's Joe gives us a stalwart performance as he talks about the times when he was depressed, his mother used to take him on the Metro and they'd ride round and round until he felt better. When Joe explains why he trashed the cemetery, I actually found tears.
Joe reckons Danny is trying too hard to present Christmas as their mam would have done. And so, the next stop arrives, this time Joe's the one who's out of his seat ready to get off. The Metro journey becomes a metaphor for their relationship.
The pair stay on the Metro reminiscing with heartbreaking memories until they both become tearful and slowly the family rift is mended. There's even a funny phone call from dad, a touching little song and a request from Danny. "Will you do us a favour when we get home please… will you give dad a hug?"
"Aye," he says.
And so they continue riding the Metro, hopefully not until they become skeletons in Cullercoats.
A tender, thought-provoking exposé of family love and loss.
Those Yet To Come
Written by Ellen McNally, directed by Becky Morris and performed by David Raynor, Eilish Stout-Cairns and William Wyn Davies
I'm not keen on false starts, the 'let's-do-it-again' scenarios are a bit tedious. But, when this modern urban ghost story gets going, it's actually quite delightful, helped enormously by an enthusiastic William Wyn Davies as the brilliantly bossy ghost of Christmas past. He's looking for Dazza, the Ghost of Christmas Present.
David Raynor is the ghost of Christmas Yet To Come, and he's depressed, hanging around the snowy bus stop in the dark, scouting for lost souls. It's Christmas Eve 2020 and he just can't see anything positive in the future; I'm with him there! He's surprised when Eva joins him at the bus stop as her bus disappears into the night without her, and even more surprised when Eva starts a conversation with him. After all, he's a 'bloody ghost' and meant to be invisible.
Eva's not having a good day, she's just been fired from Millie's Cookies and now she's missed her bus and is having a conversation with a ghost. Eilish Stout-Cairns lends a down-to-earth quality to Eva whose second name turns out to be Cratchit. And yes, she's the great, great, great (phew, lots of greats) granddaughter of the famous, fictional Dickensian character, Tiny Tim. What ensues is a smile a minute, 'almost' moral tale, that's perfectly crazy, well-written, well-acted and carefully directed.
Eva eventually gets a taxi—an OOOOOber (sorry—that amused me). Past goes shopping in Fenwicks. Present never turn up, he sends a text to say he's in Rustys. Yet To Come suggests they go off and join him to partake of a different kind of Christmas spirit, and this comic, heart-warming tale draws to a close.
Writer Ellen McNally's ingenuous script is full of big-hearted Geordie goodwill and more than a few suitably cheesy jokes. I love the idea that a fictional character has an eighth generation granddaughter and that I believed every word!
The Whale Washed Up On Christmas Eve
Written by Sarah Tarbit, directed by Tracy Gillman and performed by Chris Connel
It's Christmas on Newbiggin beach. A man sits by the fireside under the blackened belly clouds of the night sky, his company the low winter moon and the sound of the earth breathing as the tide comes in and out.
Poetic eh?
Too right. I've borrowed a few words from writer Sarah Tarbit's incredible script. Her words are beautiful, emotional; as tight as an elastic band and reactive as the muscles of Frank's bare chest—he's drinking, fuelling the shackled wolf within him.
Chris Connel's portrayal of Frank is breathtaking as he conjures the beast out of Tarbit's lyrical words. He remembers Anj, his librarian girlfriend, and their little house on Newbiggin front. He was happy then. Anj, he tells us, knew he fought to get hurt, but she saw the good in him, until that fateful night when the whale washed up on the beach at Christmas. He describes the creature: massive, majestic thrashing and the group of lads hell bent on ripping her flesh. He puffed his chest out and ran to save the creature and he found himself pounding one of the lads with uncontrollable rage telling him he'd kill him. That's when he saw his dad's face in the feller and the time his father put a lighter to his mam's face and her face bubbled and how he was powerless to stop it.
He sees fear in Anj's eyes and in the eyes of those who pulled him off. "I was just as scared of myself as they were," he tells us. There's so much depth in Tarbit's words and Connel's acting and so much more to experience on Frank's journey.
My words are pale. I could drown myself in my own tears just watching the tenderness and inner torment of the man as he fights with the raging beast shackled within him.
My Door
Written by Mandi Chivasa, directed by Maria Crocker and performed by Cleo Sylvester
Agnes is full of memories, but she's lonely and her front door doesn't work anymore. It's Christmas and she remembers dancing with her husband and how holidays were always happy. Even further back was the heat of the African sun full of festive spirit.
She remembers her children and she talks to her television. She puts words in the mouth of her television, which asks, "what do you want for Christmas?" All she can think of is for someone to fix her door. Her knocking door is silent, she explains. It doesn't make a sound anymore.
She has her telly, the sofa, the phone; she talks to each of them. When they ask what she wants the most in the world. The phone says it could be anything, go on, spoil yourself, it says. The sofa asks what she most desires. There is nothing she wants other than the door to stop being silent.
She will stick to the routine. If you ask the heavens, they will provide.
"If only someone could just fix the door."
She hears knocking, and asks the door if it is truly knocking that she hears.
Again there is knocking.
"Door!" She says, "Is that you? Are you deceiving me." The knocking repeats. Slowly she opens the door. On the other side are her family, standing there clumped together all smiles. "My little ones. Door, there is nothing else I want."
Cleo Sylvester's performance of Agnes is lovely, the voices she lends to the telly, the sofa, the door and even the house are done with such feeling that they disguise her loneliness, giving her someone to talk to. Writer Mandi Chivasa uses the broken door as a literal barrier to break through Agnes's lonely life. A very moving exposé of just how hard it is to live alone.
Reviewer: Helen Brown