8 Hotels
Nicholas Wright
Chichester Festival Theatre
Minerva Theatre, Chichester
–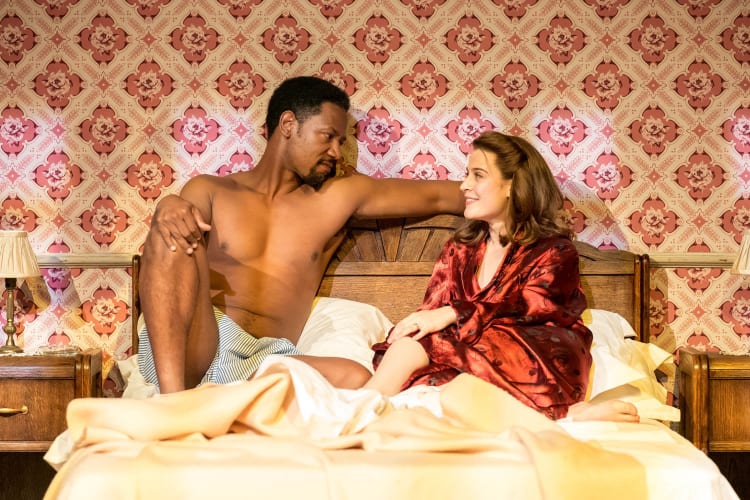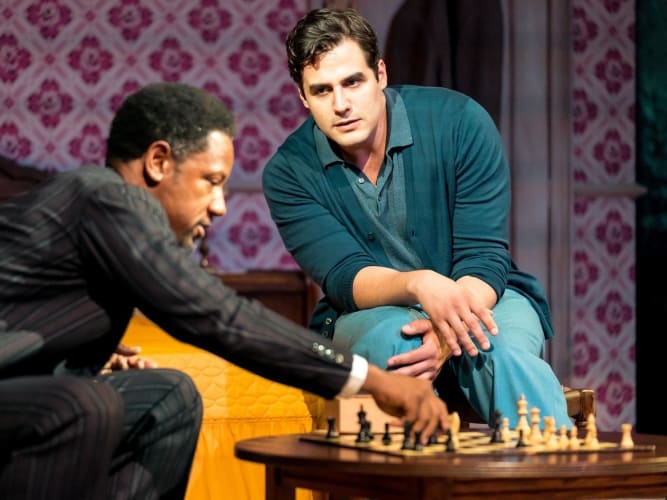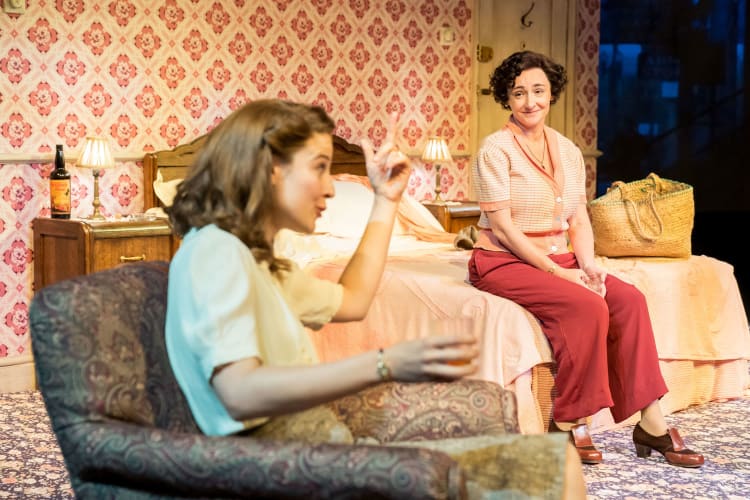 As with Nicholas Wright's award-winning Vincent in Brixton, this play is also based on real events, but with some of the action invented for dramatic purposes, although I would image there was more than enough drama to cope with at the time.
These events began in 1944 when four friends were in America with a touring production of Othello. The show had gone down very well in New York chalking up 290 performances at the Schubert Theatre (a record which still stands for a Shakespearean production) but now they are playing in towns which are "not ready for a black Othello" and Paul Robeson is in the lead role.
The four are husband and wife José Ferrer and Uta Hagen, Paul Robeson and their director Margaret Webster and, as if the troubles of segregation were not difficult enough, suspicions grow of illicit love affairs. Betrayal is the name of the game and, when time moves on to 1955 and McCarthyism rears its ugly head, betrayal is even more serious destroying livelihoods and careers.
Emma Paetz is tremendous as a very emotional and often very angry Uta, spending a lot of time trying to turn Robeson into a better actor, maybe to her cost. This is a woman who can accept infidelity from her husband but not from her lover, while philandering husband Jose (known as Joe) cannot deal with his wife cheating. Ben Cura is suspicious, resentful and devious as Joe feeling, unfairly, that he is the victim in any wrongdoing and when the time comes to name names in the McCarthy witch-hunt he takes his revenge, justifying it as being 'for the cause'.
Robeson once said, "I first understood the struggles of white and negro together when I went down into the coal mine in the Rhondda Valley and lived amongst them". In the late '20s, he joined in their hunger marches. As well as being black, his sympathies lay with Russian Communism—in '50s America he had no chance!
The most grounded and most sensible one of the four is Pandora Colin as Margaret Webster who comments that she needs "the guile and wit of Elizabeth I, Lucretia Borgia and Cleopatra" to cope with all the turmoil.
All of this excellent and well-chosen cast are making their Chichester debut, with American Tory Kittles as Paul Robeson being new to England. He may not have the physical, overpowering presence of the original (who could) and the script does not allow him the religiously tenacious zeal of a political activist fighting for his rights, but he does show well the resigned, but angry, acceptance of a prejudice which he cannot control and ends the show with a short burst of song to the music of "Ol' Man River"—"I must keep fighting until I die". He has a great body too!
The whole of the action takes place in eight hotels across America, each one virtually identical (apart from the bedspreads), and director Richard Eyre keeps a tight control of this vociferous group, resulting in a play which, despite running for one hour and forty minutes, is riveting from start to finish. My companion said she didn't even blink the whole time.
Reviewer: Sheila Connor