887
Robert Lepage
Ex Machina
Barbican Theatre
–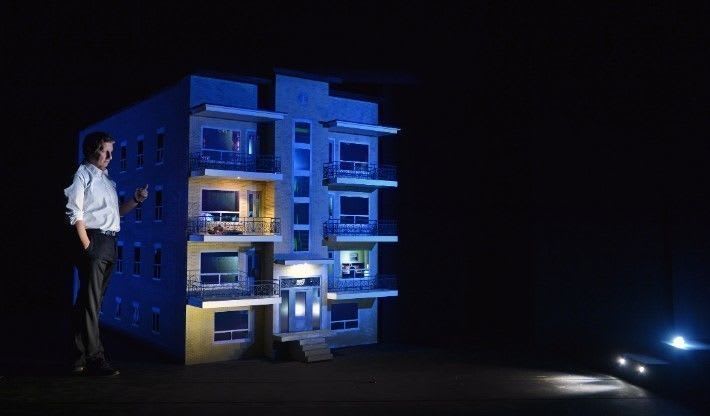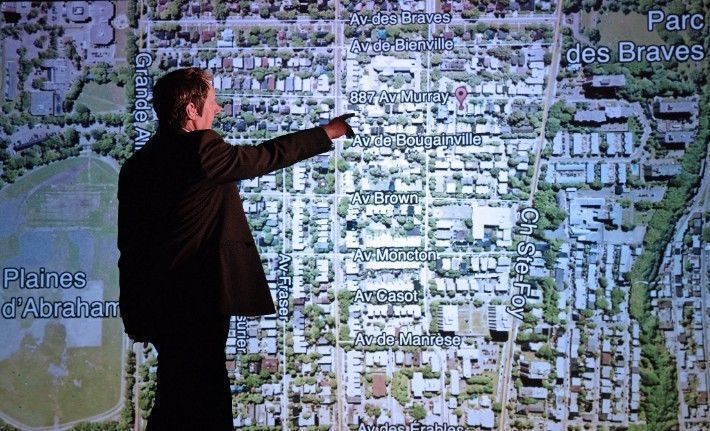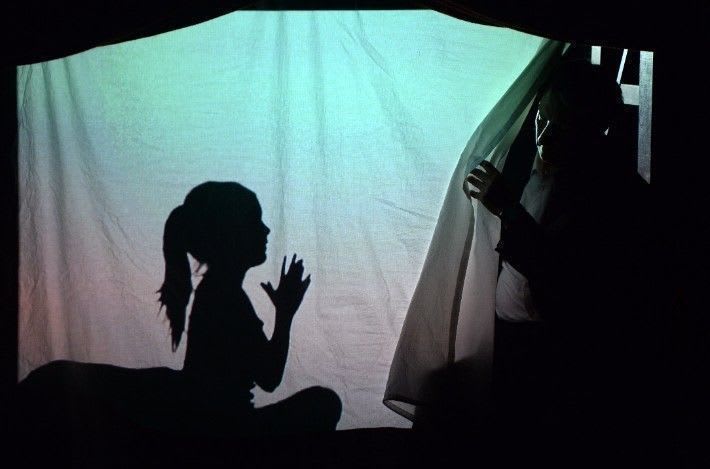 887 was the number of the apartment building in Québec where Robert Lepage grew up, the background to many of the memories to which he returns in this two-hour exploration of memories and the idea of memory.
He presents it on stage in model form, peoples its rooms with figures seen in miniature videos that fill its windows and figures who appear on its balconies as he describes family and neighbours and life with them, including sharing a room with his sister so that there was somewhere for his grandmother to sleep as Alzheimer's eroded her memory.
This is a solo performer supported by amazing technology and stage crew where Avenue Murray can be replaced by a snack bar, the library in Lepage's present apartment, the Québec Parc des Braves where General de Gaulle is making a state visit or the full-sized cab of Lepage's father which we have already seen in miniature proportions. It is a brilliantly orchestrated mixture of models and video, stage sets and live camera and even a sequence of shadow play but it is all held together by Lepage's smooth performance.
Greeting the audience, like a theatre manager, asking for 'phones to be turned off, a man in a suit against a black nothingness, he wonders why he can't remember his own mobile number yet the childhood 'phone number at Avenue Murray is still clear in his head. He begins to explain how this whole show came into being after he was asked to speak a poem by Michèle Lalonde at an event celebrating a poetry festival's fortieth year. Everyone else was going to read their contributions but they wanted him to learn this work—and he found he had great problems doing so.
He contacts an acquaintance from schooldays who used mnemonic devices, a media presenter and writer whose career is not going well. It's one of those mnemonic methods that take him to itemising 887.
He discovers this guy has been working on "cold cuts", stockpiled obituaries, and that starts another strand about memory. Lepage wants to know how he is remembered by those who memorialise him. We gather the media have only mentioned media work for which they have film clips, ignoring his theatre work: a distortion.
Does that make it sound as though this is Lepage on an ego trip? It isn't. It feels much more like a memorial homage to his father and the many ordinary Quebecois like him, to Québec Libre aspirations. Lepage's text often flows into poetry and he seems to share genuine feelings, not least when he re-enacts that poetry festival performance with an impassioned delivery of Lalonde's "Speak White".
"Speak white" was an order slave-masters gave to their property, not to speak languages the owner could not understand. It became used in a derogatory way by Anglophone Canadians and this poem is a powerful indictment of prejudice and discrimination, a voice for the underdog that becomes a battle cry as Lepage delivers it.
After nearly two hours of fascinating but calm presentation, Lepage pulls all the stops out. It is a triumphant end to a performance that has been gradually revealing more and more feeling. This is surely something that will stay in the memory.
Reviewer: Howard Loxton