887
Robert Lepage
Ex Machina/Robert Lepage
The Lyric, Theatre Royal Plymouth
–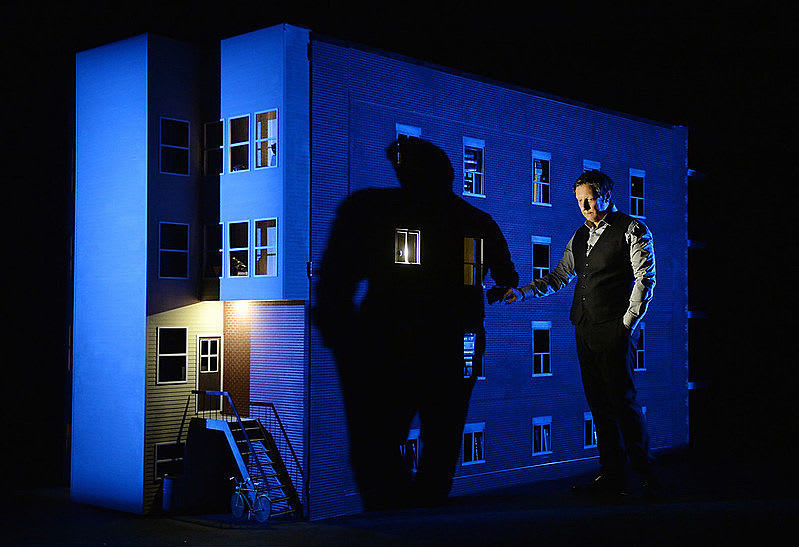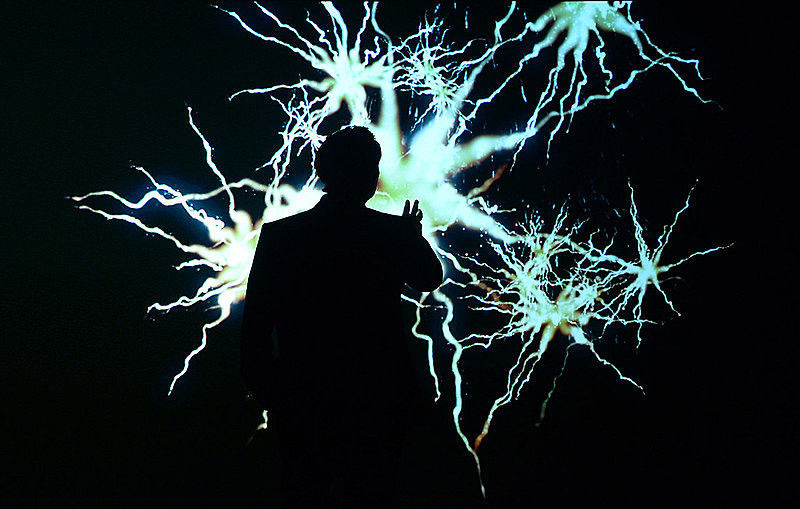 Attempts to memorise Michèle Lalonde's linguistic imperialism poem "Speak White" for a recital in 2010 leads the extraordinary Robert Lepage to a highly personal monologue dealing with childhood, class and identity struggles and 1960s Quebec.
Thwarted by his natural memory, failed in mnemonics training by a detoxed former TV star, Lepage turns to the happy place device to learn the lengthy piece. And so begins his revisit of the block of flats in which he lived, with his cabbie father, homemaker mother, siblings and Alzheimer's-suffering grandmother, interspaced with modern-day moments.
Lepage's rambling reminiscences show 887 Avenue Murray St (undoubtedly now renamed) as a down-at-heel Quebec-microcosm filled with a majority of Francophones, minority Anglophones and a couple of immigrants, warring factions, infidelity, aspiring rock stars, piety and large dogs. General de Gaulle's visit, the origins and meaning of the flag, private school entry requirements, political upheaval and FLQ activism are all part of the make-up and remembered fondly or otherwise.
There's the night the neighbour's kids took refuge as the police kettled their parents; the beheading of the Queen Victoria statue and when FQL hijacked the airways; there's rain and falling leaves as a military-booted policeman searches the teenage paperboy for bombs; late night taxis; greasy spoon café; bunk bed theatricals; Marie Toilette and the red tip of his father's cigarette in the dark. All very evocative but a tad overlong and self-indulgent in places—the lengthy outrage at the obituary prepped for him by the network and raging against the answer machine are perfect for a cold cut.
But the story is just the framing for the extraordinary visuals. Ex Machina's set and multimedia designs are stunning.
Its large doll's house rotates to reveal shabby façade, glimpses into the windows of the apartments and provides a screen on which diagrams and explanations are projected; and spins again to magically open on modern day, real-size kitchen, taxi and 1960/70s diner; and once more to show bunkbeds transformed into a proscenium and shadow puppetry.
Surtitles translate from the French, the visiting delegate Lincoln car procession is recorded in fast forward and slo-mo on mobile with dolls waving the Tricolore, wielding cameras, eating ice-creams and delighting in the historical moment as a pocket-size de Gaulle whips up a frenzy.
It's a multimedia masterpiece with resonating effects but a tad overlong at two uninterrupted hours.
Reviewer: Karen Bussell