9 To 5: The Musical
Dolly Parton and Patricia Resnick
New Wimbledon Theatre
–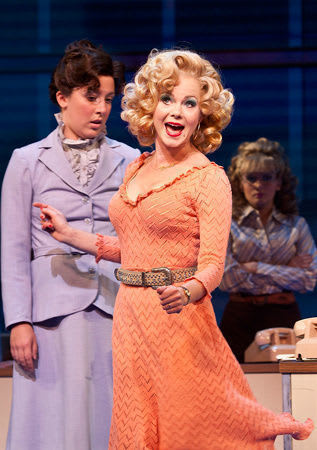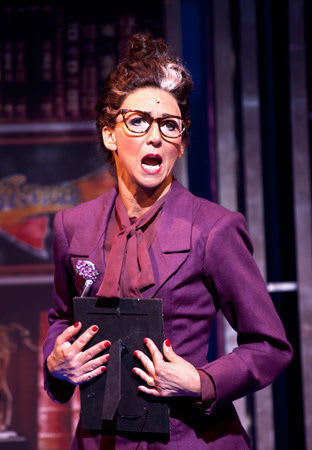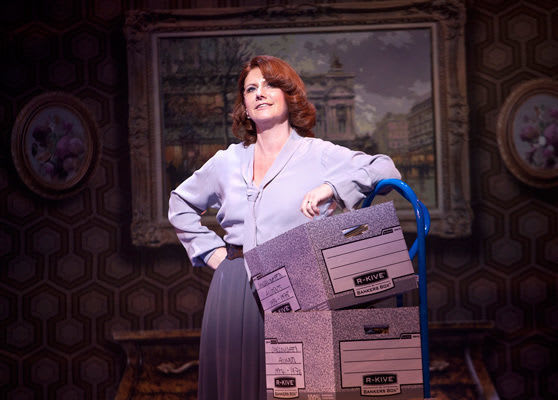 Colin Higgins's 1980 feminist revenge comedy Nine to Five provided Dolly Parton with her first screen acting role as Doralee, a secretary harassed and humiliated by her lecherous tyrant-idiot boss Mr Hart, who joins forces with two of her female co-workers, Violet and Judy—each with her own grievance against the bossman—to take reprisals and settle the score.
The title song, written and performed by Parton, received an Oscar nomination and a Grammy Award and it serves—unsurprisingly—as the opening number for Parton's musical adaptation of the film, which has finally reached UK shores, touring before (one imagines) a hoped-for West End run.
With a book by the film's screenwriter Patricia Resnick and 18 songs composed by Parton (only a couple of which have seen the light of day on her own albums), 9 to 5 follows the likes of Legally Blonde and Hairspray as the latest Hollywood comedy to get a musical makeover. And while the show has its problems—they include none-too-inspired choreography by Jeff Calhoun and a pretty witless book by Resnick—it proves fairly entertaining throughout.
Indeed, the material can only benefit from the spirit and energy that the best of Parton's upbeat countrified pop songs provide, for 9 to 5 is a feeble, rickety concoction in terms of its plotting, a poorly structured piece that flirts with farce and black comedy without delivering the pay-offs of either and that even seems to violate its own feminist principles at the end by having a beneficent male character swoop in from nowhere to solve all the women's problems for them.
The musical retains this paltry structure, alas, but I think the end result is considerably more enjoyable than the film. Tackier and livelier, it moves more swiftly through some of the crummier comic business—such as a dire sequence in which the women believe they've killed Hart and try to dispose of the body—and gives the viewer less time to linger over the clunking inanities.
The first half—which culminates in the women's kidnapping of Hart—is the most successful. Parton herself appears on screen like the high-camp fairy Godmother of one's fantasies to introduce the show and offer commentary ("A'hm dyin' to see what's going to happen next!"), and the songs are effectively employed to flesh out the characters and their situations. "Backwoods Barbie"—in which Doralee laments others' appearance-based judgments of her—is a highlight, and Amy Lennox gives the most endearing performance of the lead trio, evoking Parton without slavishly imitating her.
From her hairstyle to her vocal inflections, Jackie Clune as Violet channels Allison Janney (who played the role on Broadway) a bit too thoroughly, and Natalie Casey as the initially timid new recruit Judy has some funny moments but isn't quite up to the delivery of the empowerment anthem "Get Out and Stay Out" (which is one of the poorer numbers anyway).
But the main reason to see 9 To 5 is the giddy dash of gleaming-eyed mania that Bonnie Langford brings to her role as Roz, the office mole who hides out in the toilets to eavesdrop on the women's conversations, reporting what she hears to Mr Hart, for whom she nurtures a secret passion.
Langford packs a lifetime of theatre experience into her relatively limited stage time, establishing an instant audience rapport, and the sequence in which Roz confesses her obsessive love for Hart ("Heart to Hart") is the evening's undisputed show-stopper, with Langford's vocal and physical prowess bringing the house down.
As bright and brassy as its co-creator, there's no pretending that 9 To 5 is a great new musical, and it doesn't even have the fully-fledged charm of Hairspray, say. But for Parton fans and those in an undemanding frame of mind it's an agreeable time-passer—and something a little more in Langford's powerhouse moment.
Reviewer: Alex Ramon