Love's Labour's Lost
William Shakespeare
Rose, Kingston upon Thames
(2008)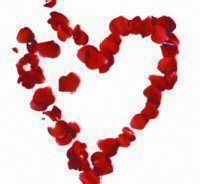 Since January Peter Hall's company has been keeping the Rose Theatre ticket desk busy with a series of four classy domestic dramas enclosed within box sets, each making its first London appearance in Kingston, but none ideally suited to this Elizabethan-style playhouse with its ultra-wide but shallow stage and balconied backdrop.
Now in his role as the Rose Theatre's Director Emeritus, Hall has created the first in-house production relying entirely for its effect on the open stage architecture, plus a simple lectern as the sole prop, his sixteen-strong cast superbly dressed by Christopher Woods in authentic 16th century costumes that are totally at home in this spare setting.
As my Belarussian companion at the press night exclaimed: "Lovely — this is exactly how a Shakespeare play should look!"
Back in 1605, after a one-off Christmas performance, the Bard's word-obsessed comedy virtually disappeared from the stage for three centuries until it was taken up again by 20th century directors keen to show their paces — even to the point where the play's complex comedy and wordplay was displaced by pretty pictorial settings, clever, modern business and eye-catching stagecraft.
Not so Hall who keeps the dialogue and simple action flowing fast across a three hour playing time, his players delivering their verse and prose lines with commendable clarity but with a rhythmic textual effect more than meaning, which at times induces a soporific effect for the Kingston audience struggling to unravel the ancient gags.
The plot is simple. Four young noblemen of Navarre foreswear the company of females in the interests of study and intellectual pursuits. But almost before the ink is dry on their pledges they are seduced by the charms of an appealing quartet of girls from Aquitaine paying a state visit to the French court.
Finbar Lynch, cast as Berowne with a grizzled grey chin and apologetic manner, is less debonair than the role demands, but he is attractively paired with Susie Trayling as his pert Rosaline, there is fine funny business from Greg Haiste as Costard, and a lovely, tuneful cameo from Ella Smith as the plump Jaquenetta.
But the evening goes to Peter Bowles as the star name, playing Don Armardo as a posh English gent, and more especially to composer Mick Sands whose original score provides a superbly melancholic musical closure that draws on the play's sad news of death and desolation in foreign parts.
Reviewer: John Thaxter