Measure for Measure
William Shakespeare
The Owle Schreame Company
Rose Theatre, London
(2011)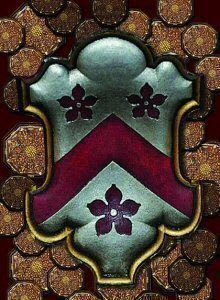 This reduced version of Shakespeare's problem play is naive yet endearing, loyal to the play's problematics and passionate about its key players. Under Brice Stratford's direction (who also edited the text and performs as one of the play's main protagonists), Measure for Measure brings the beautiful Rose Theatre to life, constantly engaging the audience in the theatrical argument, played out with timid humour and vivid physicality.
This version of Measure for Measure, abridged as it is, is a much more tame argument on the politics of justice, and significantly loses out on its own social context. The polarisation that the play holds between the high isolation of the court and the nunnery, and the gritty, sinful street life is tamed in this production. Despite the proximity not only to the site of the play's first staging (The Globe) but also the area that influenced it, Owle Scheme are more interested in fleshing out the humour in the play, its game of justice, as opposed to its dynamic binaries that compete to craft such an engaging theatrical discourse.
That means we lose the comic underworld which becomes intertwined in the main plot; characters use the audience not only as jury but also as participants, asking them to hold canes and coats and take heed of the argument developing onstage. This is a potent homage to Measure for Measure's own politics of interaction, carefully scripted in the playtext but extrapolated in this production. It also means that, with no set and props, the actors dominate the space with the play's verse, exploring its oblique notions of sexuality and morality. Despite this, there is a loss in the very complexity of the argument and a flattening of its comic elements because of their very exaggeration, including comments from Mistress Overdose (Elizabeth Bloom) on the current coalition, which ground this adaptation's intentions.
Nevertheless, the direction pays particular attention to the play's constant shifts. From Isabella's (Suzanne Marie) refusal to sacrifice despite the love of for her accused brother Claudio (Otis Waby), to the Duke himself and his own implication in the controversy, this Measure for Measure manages to articulate Shakespeare's dramatic argument. At times, there's a lack of clarity on the religious subversions of the play, particularly its Viennese setting and thus Puritan references, but this is partly addressed in the specificity of the costumes.
Elizabeth Bloom makes a brilliant Mistress Overdone, Thomas Vilorio a highly unlikable yet endearing Lucio and Jeremy Smith a comedic Clowne. This production of Measure for Measure doesn't manage to balance the comic and the tragic, but it is nevertheless engaging in its theatricality. It's not as paradoxical as it claims to be but its major changes and subtle detailing make it a potent and playful adaptation.
"Measure for Measure " runs until 4th December.
Reviewer: Diana Damian