The God of Carnage
Yasmina Reza, translated by Christopher Hampton
Bath Theatre Royal
(2009)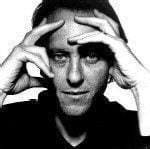 We've been here before of course. Edward Albee; Eugene O'Neill and Alan Ayckbourn, to name but a few, have all enjoyed illustrious stage careers dislodging the 'weasel' from 'under the cocktail cabinet' and charting the destruction that ensues when the delicate balance of manners is upset.
So the shock value afforded in times past is likely to be much less and the need to be sharply focused on target is, consequently, greater. Unfortunately Yasmina Reza's black comedy rarely hits the spot, and, for a writer who is reported to be insistent on the precision of wording, is too often anything but.
The play was first seen in London last year in a production featuring Ralph Fiennes, Ken Stott, Tamsin Greig and Janet McTeer. Now recast and starring Richard E Grant and Roger Allam, the piece, like Art before it, is set to enjoy a lease of life beyond London, and its original line-up, for the foreseeable future.
The action begins in the living room of a bourgeois French couple whose child has been hit in the face with a stick, removing two teeth. With them, for a 'bit of a chat', is another couple whose son is to blame. Things begin nervously but fairly soon a comedy of embarrassment gives way to angry recrimination.
The major problem is that Reza has too narrow a tonal range so things turn shrill and shouty too early on in the proceedings. She isn't helped by the over broad performances elicited by three of the quartet - Allam is the exception - and it all become tiring fairly quickly. And the repeated recourse to profanity as things escalate betrays a striving for effect. The f-word only really works if served sparingly, like caviar, rather than ladled on, like so much marmalade.
Only Grant's character acknowledges the selfishness inherent in all of us - his character is a shyster lawyer currently involved in helping a pharmaceuticals giant dodge legal responsibility over a likely compensation case. He has no time for a polite discussion about making his son acknowledge his culpability. His son, like all of us, is a savage. But all the hand-wringing over it is fatuous.
For many, Grant will be the draw for this production and on paper; this latter-day Withnail is tailor-made for him - loud; bitter; cynical and oblivious to the feelings and sensibilities of everyone around him. I suspect Grant will grow into the role. Lia Williams, widely-praised for her recent performance in Ibsen's The Lady from the Sea, is, in stark contrast to that, turned all the way up to 11 (pace Spinal Tap), followed not too far behind by Serena Evans.
But perhaps they took their cue from Mark Thompson's flaming red set which, while loud, fails to set the scene. Initially, the piles of magazines on a coffee table and the presence of several filing cabinets led me to suppose we were in a waiting room rather than the chic living room of a middle-class household.
Still, the near-capacity audience seemed to enjoy the production, which clocks in at around 90 minutes, well-enough.
Reviewer: Pete Wood