Così Fan Tutte
Wolfgang Amadeus Mozart, libretto by Lorenzo Da Ponte
Welsh National Opera
Millennium Centre, Cardiff, and touring
(2011)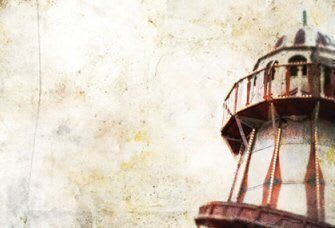 The ravishing set for the new WNO production of Così Fan Tutte brings to mind Dr Johnson's quote about a dog walking on two legs and it not being a matter, to paraphrase, of how well it was done, but "that it was done at all".
The setting is the seaside during wartime England, circa 1940s, an idea that is gleefully and dazzlingly seized on by designer Max Jones who has created a stunning and beautifully-lit tableau where a sweep of pier is bookended by, to the left, a booth and, to the right, rather wittily, an Italian ice-cream parlour.
It is perhaps the most extravagant set that I have seen from the WNO. The oddity comes from the fact that it sheds no light whatsoever on the opera.
Another current theatrical production - The Merchant of Venice at the RSC - updates Venice and the Rialto to Las Vegas. But whereas that at least makes sense in part, there never seemed to be any moment of illumination here. Not that this proved an obstacle to enjoyment of a joyous and thoughtful staging.
One could cavil that the production does not, perhaps, explore the darkness of the opera where fidelity is impossible and a true marriage impossible. Rather one has to forgive transgressions, on the part of women, and make do.
But this is true also of many Shakespearean productions of Twelfth Night, The Comedy of Errors and A Midsummer Night's Dream for example. As one critic remarked, the only perfect Twelfth Night is in heaven. Judged on its own terms this is a terrific production that shows evidence of a lot of forethought.
I don't mean to suggest that it is worthy or dull, rather that again and again one delights at deft touches from the cast and the director, Benjamin Davis.
Among the cast I particularly enjoyed Robin Tritschler as Ferrando who displayed a firm, sweet tenor voice, if occasionally a tad underpowered. Also excellent is Helen Lepalaan as Dorabella. There is fine support too from Gary Griffiths as Guiglielmo to whom sympathy should be extended for the indignity of being obliged to wear shorts in addition to a prosthetic nose, as well as Camilla Roberts as Fiordiligi and the under-employed Neil Davies as Don Alfonso, in this staging "an Italian immigrant and local pier entertainer".
There are occasional vulgarities, Guigliemo and Dorabella, the first to fall for the strangers' advances, repair to the booth which soon begins to shudder, while Fiordiligi finds herself delivering one of her arias over a bathroom sink.
But, these cavils aside, this is a Così which, although it will not please the purists, is likely to delight many. There is fine orchestral playing too.
Until 4th June, then touring to Birmingham Hippodrome
Reviewer: Pete Wood